User:Jonathan Blakes
From OpenWetWare
I am a new member of OpenWetWare!
Contact Info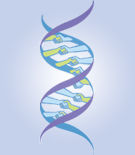 Jonathan Blakes, Room C79, Automated Scheduling, Planning and Optimisation (ASAP) Group, School of Computer Science and IT, University of Nottingham Jubilee Campus, Wollaton Road, Nottingham, NG8 1BB, UK
I am researching synthetic biology modelling approaches at Nottingham University. I learned about OpenWetWare from iGEM, and I've joined because OWW seems like the best place for a student to have a synthetic biology related homepage.
Education
2010, PhD, Computer Science, University of Nottingham, UK
2006, MSc Biotechnology and Computation, University of Kent, Canterbury, UK
2005, BSc Biomedical Science, University of Kent, Canterbury, UK
Research interests
Discrete-stochastic modelling of biological systems
Programming languages
Evolutionary computation
Publications
Romero-Campero FJ, Twycross J, Cao H, Blakes J, Krasnogor N. A Multiscale Modelling Framework Based On P Systems" Workshop on Membrane Computing, July 28-31, Edinburgh, United Kingdom. Lecture Notes in Computer Science, in press pdf
Smaldon J, Blakes J, Lancet D, Krasnogor N. A multi-scaled approach to artificial life simulation with P systems and dissipative particle dynamics. GECCO '08: Proceedings of the 10th annual conference on Genetic and evolutionary computation. 249-256 (2008) pdf bibtex entry ACM Digital Library
Useful links