User:John Ross Kucharczyk
From OpenWetWare
Jump to navigation
Jump to search
I am a new member of OpenWetWare!
Contact Info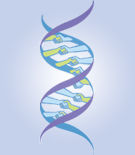 Last Name
Kucharczyk
First Name
John
Preferred name
John
Course/Minor
20
Year of Graduation
2011
Telephone #
516-503-2875
Email
jrkuchar at mit dot edu
Have you taken or are you taking...
7.05/5.07 (Biochemistry)<yes>
7.06 (Cell Biology)<taking now>
7.02 (General Biology Lab)<no>
5.310 (General Chemistry Lab)<no>
Do you have any experience culturing cells (mammalian, yeast or microbial)?<yes, microbial>
Do you have any experience in molecular biology (electrophoresis, PCR, etc)?<yes>
Please briefly describe any previous laboratory experience
Member of the 2008 iGEM team. Most familiar with PCR and transformation procedures.
Anything else you would like us to know?
I am currently pre-med and just the MCAT, but I change my mind about med school all the time. I also play squash and lacrosse for MIT.
Education
Research interests
Medicine
Synthetic biology
Computational biology
Publications
Useful links