User:John C Ford
From OpenWetWare
I am a new member of OpenWetWare!
Contact Info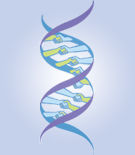 John C Ford
Indiana University of Pennsylvania
Department of Chemistry
975 Oakland Avenue
Indiana, PA 15705
I am a member of the Chemistry Department at Indiana University of Pennsylvania (IUP). IUP is a primarily undergraduate, teaching-oriented university in rural western Pennsylvania, about 60 miles east of Pittsburgh, PA. Most of my professional work has not involved biotechnology. Recently, I've become involved in some work related to protein expression and mutagenesis, which is why I'm here.
I learned about OpenWetWare from a web search for information on isolating DNA from fungus, and I've joined because I am a chemist who is involved with biotechnology. I like having access to protocols that I might need and I can contribute in the area of separation and purification..
Education
1987, faculty member in Chemistry, Indiana University of Pennsylvania, Indiana, PA USA
1986, Research fellow, Genetics, Harvard University, Cambridge, MA USA
1986, PhD, Northeastern University, Boston, MA USA - dissertation on RPLC of proteins
1975, BS, University of Cincinnati, OH, USA
Research interests
Isolation of glycoside hydrolases from filamentous fungi
Experimental and computational studies of adsorption onto diamond surfaces
Physico-chemical basis of retention in reversed-phase liquid chromatography
The role of the laboratory component of courses in training chemists
Publications
Useful links