User:Jessica R. Blumenfeld
From OpenWetWare
Jump to navigation
Jump to search
I am a new member of OpenWetWare!
Contact Info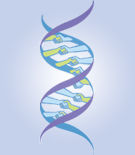 Jessica R. Blumenfeld
Massachusetts Institute of Technology
I am an undergraduate student in biological engineering.
Education
Massachusetts Institute of Technology Class of 2017 Candidate for a B.S in Biological Engineering
Research interests
Infectious Disease
Neuroscience
General Immunology
Useful links
Registration/Questionnaire: 20.109 Spring 2015
Last Name
Blumenfeld
First Name
Jessica
Preferred name/nickname (if not first)
Jessie
Course/Minor
Year of Graduation
2017
Telephone # (needed in case we can't find you!)
(408)-348-9757
Email
jrblumen at mit.edu
Preferred "Extra" OH Time
Sunday: Between 10am and 5pm
Monday: After 3pm
Tuesday: 9-11am, after 5pm
Potentially Relevant Background
| | |
| --- | --- |
| Have you taken/are you taking... | Answer yes/no/when |
| 7.05/5.07 (Biochemistry) | Yes/Spring 2015 |
| 7.06 (Cell Biology) | No |
| 7.03 (Genetics) | Yes/Fall 2014 |
| 5.310 (General Chemistry Lab) | No |
| BioSafety Training | Yes/Summer 2014 |
| | |
| --- | --- |
| Do you have experience with... | Answer yes/no/type |
| Cell culture (microbial/mammalian/yeast?) | No |
| Molecular biology (electrophoresis, PCR, etc) | A little |
Please briefly describe any previous laboratory experience
I worked in the Graybiel Lab at the McGovern Institute for Brain Research at MIT as a histologist. I sliced, stained, mounted, analyzed, and photographed brain sections. I learned about many neurotransmissions and projections, as well as how to conduct many stain procedures.
I use XS gloves!
What is your favorite food or song or song about food?
Favorite Food: Pasta
Commitment to academic integrity
After you print out this page, please sign your name under to the following statement to indicate your agreement:
I have read and understood the 20.109 statement on collaboration and integrity.