User:Jamal Elkhader
From OpenWetWare
Contact Info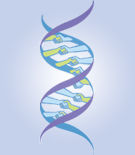 I learned about OpenWetWare from my 20.109 class, and I've joined because of 20.109!
Registration/Questionnaire: 20.109 Fall 2011
Last Name
Elkhader
First Name
Jamal
Preferred name
Jamal
Course/Minor
20
Year of Graduation
2013
Telephone #
605-290-1950
Email
elkhader AT mit DOT edu
Have you taken or are you taking...
20.320 (Cell Kinetics)
Taking Now
7.05/5.07 (Biochemistry)
Nope
7.06 (Cell Biology)
Taking Now
7.02 (General Biology Lab)
Nope
5.310 (General Chemistry Lab)
Nope
Do you have any experience culturing cells (mammalian, yeast or microbial)? Nope
Do you have any experience in molecular biology (electrophoresis, PCR, etc)? Nope
Please briefly describe any previous laboratory experience
I am currently working in the Irvine lab...its pretty awesome!
Anything else you would like us to know?
I'm in an A Cappella group - The Chorallaries of MIT!
Useful links