User:Jack Park
From OpenWetWare
I am a new member of OpenWetWare!
Contact Info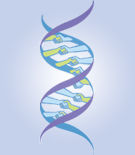 I have worked in the AI Lab at SRI International. I am a PhD student at the Knowledge Media Institute, The Open University, Milton Keynes, U.K. I learned about OpenWetWare from Mention in Scientific American Science 2.0 article, and I've joined because Interested in federation of bioinformatics resources to augment human capabilities in discovery.
Education
Research interests
Knowledge representation
Knowledge organization
Collective sensemaking
Publications
Park, Jack, and Adam Cheyer (2005). "Just for Me: Topic Maps and Ontologies", in Lutz Maicher and Jack Park (eds), Charting the Topic Maps Research and Applications Landscape: First International Workshop on Topic Map Research and Applications, TMRA 2005, Leipzig, Germany, 6-7 October 2005, Revised Selected Papers, Springer LNCS Volume 3873/2006 pp. 145-159.
Park, Jack, and Patrick Durusau (2006). "Avoiding Hobson's Choice In Choosing An Ontology," Invited teleconference talk to the Ontolog Community, 27 April, 2006. Slides and mp3 online at http://ontolog.cim3.net/cgi-bin/wiki.pl?ConferenceCall_2006_04_27
Park, Jack (2007). "Just-In-Time Learning: A Tool-builder's Perspective". Paper and presentation to the Global HR Forum, 25 October, 2007. Seoul, South Korea.
Park, Jack, (2006). "Promiscuous Semantic Federation: Semantic Desktops Meet Web 2.0", in CEUR Workshop Proceedings: Semantic Desktop and Social Collaboration Workshop, Athens, GA. 6 November, 2006. Online at http://ftp.informatik.rwth-aachen.de/Publications/CEUR-WS/Vol-202/
Park, Jack. (2006a). "Tagomizer: Subject Maps Meet Social Bookmarking." Proceedings TMRA 2006. LNCS 4438./2007, pp. 200-2014.
Park, Jack, and Sam Hunting (Editors) (2003), XML Topic Maps: Creating and Using Topic Maps for the Web, Boston, MA. Addison-Wesley.
Useful links