User:Iris E. Sheu
From OpenWetWare
Jump to navigation
Jump to search
I am a new member of OpenWetWare!
Contact Info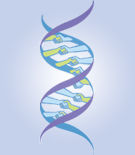 Email: isheu [at] mit [dot] edu
I learned about OpenWetWare from class, and I've joined because of 20.109 lab class.
Education
MIT Class of 2014
Course 20
Research interests
Tissue Engineering and Regenerative Medicine
Registration/Questionnaire: 20.109 Fall 2012
Last Name
Sheu
First Name
Iris
Preferred name
Iris
Course/Minor
20
Year of Graduation
2014
Telephone #
978-866-9017
Email
isheu AT mit DOT edu
Have you taken or are you taking...
20.320 (Cell Kinetics): currently taking
7.05/5.07 (Biochemistry): completed
7.06 (Cell Biology): currently taking
5.310 (General Chemistry Lab): have not taken

Do you have any experience culturing cells (mammalian, yeast or microbial)?
Yes, with mammalian cells
Do you have any experience in molecular biology (electrophoresis, PCR, etc)?
No
Please briefly describe any previous laboratory experience
Summer fellowship at the University of Michigan Cardiovascular Center: I seeded and differentiated iPSC-derived cardiomyocytes in 3D collagen based hydrogels
UROP in the Khademhosseini Lab: I worked with embryonic stem cells in hybrid hydrogel environments.
Summer REU at the Rowland Institute: I designed and fabricated microfluidic devices for time-resolved, high-throughput cell imaging.
UROP in the MIT-Novartis Center for Continuous Manufacturing: I had various projects including studying different heterogeneous nucleation systems and developing a method for crystallization of spherical particles.
Please briefly describe any previous technical communication experience you have
Written Communication: This year I helped to write a review article for my UROP and in previous summer research experiences I have had to write full reports on my projects.
Oral Communication: I have given powerpoint presentations on my research projects for my summer research projects.
Anything else you would like us to know?
none
Education
MIT Class of 2014
Course 20
Research interests
Tissue Engineering and Regenerative Medicine
Useful links