User:Helen Y. He
From OpenWetWare
I am a new member of OpenWetWare!
Contact Info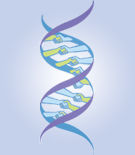 Helen Y. He
Massachusetts Institute of Technology
Cambridge, MA, USA
I work in the Page Lab at MIT. I learned about OpenWetWare from a biological engineering lab course at MIT: 20.109.
Education
2015, BS, MIT
2011, High school diploma, Hunter College High School
Research interests
Human population genetics and genetics of diseases
Registration/Questionnaire: 20.109 Spring 2013
Last Name
He
First Name
Helen
Preferred name/nickname (if not first)
N/A
Course/Minor
course 20: Biological Engineering
Year of Graduation
2015
Telephone #
Email
helenhe at mit dot edu
Preferred OH Time
What times on Sundays (both sections), Mondays (both sections), and Tuesdays (W/F section) are you available for regular (short) and/or occasional (long, held before major assignments are due) office hours?
On Sundays, I would prefer OH to be some time between 4pm and 7pm. On Mondays, I would prefer some time between 1 and 4.
On Tuesdays, I would prefer 2:30-4 or any time after 5.
Potentially Relevant Background
Have you already taken MIT's BioSafety training? Yes
| | |
| --- | --- |
| Have you taken/are you taking... | Answer yes/no/when |
| 7.05/5.07 (Biochemistry) | Currently Taking |
| 7.06 (Cell Biology) | Junior Fall |
| 7.03 (Genetics) | Yes |
| 5.310 (General Chemistry Lab) | Junior Fall |
| | |
| --- | --- |
| Do you have experience with... | Answer yes/no/type |
| Cell culture (microbial/mammalian/yeast?) | Yes- mammalian and microbial |
| Molecular biology (electrophoresis, PCR, etc) | yes - electrophoresis, Western blots, assays (ex. ELISA, AKT) |
Please briefly describe any previous laboratory experience
UROP at Langer Lab on creating and testing polymers for an automatic insulin delivery system (2012)
UROP at Page Lab on XY female infertility investigation (2013-Present)
Anything else you would like us to know?
n/a
Commitment to academic integrity
After you print out this page, please sign your name under to the following statement to indicate your agreement:
I have read and understood the 20.109 statement on collaboration and integrity.
Helen He 21:37, 7 February 2013 (EST):Helen He