User:Gabriella De Paz
From OpenWetWare
Contact Info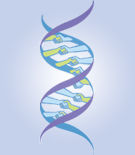 Gabriella De Paz
MIT
Cambridge,MA,USA
I work in the Sabatini at the Whitehead Institute. I learned about OpenWetWare from our 20.109 syllabus., and I've joined because I will be able to view and edit posts for 20.109, an MIT class I'm enrolled in that requires access to this site.
Education
Research interests
Pole-vaulting.
Flavor physics.
Wyr.
Registration/Questionnaire: 20.109 Fall 2010
Last Name
de Paz
First Name
Gabriella
Preferred name
Gabi
Course/Minor
Biological Engineering (Course 20), English Literature (Minor)
Year of Graduation
2012
Telephone #
352-219-5163
Email
gdepaz AT mit DOT edu
Have you taken or are you taking...
20.320 (Cell Kinetics) Yes.
7.05/5.07 (Biochemistry) Yes.
7.06 (Cell Biology) No.
7.02 (General Biology Lab) No.
5.310 (General Chemistry Lab) No.

Do you have any experience culturing cells (mammalian, yeast or microbial)? Not a lot, but some. Do you have any experience in molecular biology (electrophoresis, PCR, etc)? Yes.
Please briefly describe any previous laboratory experience
I am a UROP in the Sabatini Lab at the Whitehead Institute.
Anything else you would like us to know?
Nope!
Useful links