User
:
Emmnanuel Quiroz
From OpenWetWare
Jump to navigation
Jump to search
Contact Info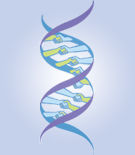 Emmanuel Quiroz
Biological Engineering
416 Beacon St
Address 2
Boston, MA, 02115
equiroz AT mit DOT edu
I work in the Wittrup Lab at MIT. I learned about OpenWetWare from Class, and I've joined because To access my classes material.
Chernobyl Fungi Proposal
Topic
Recent studies have discovered fungal species that survive and proliferate in environments of ionizing radiation such as the Chernobyl reactor. These fungi have very efficient DNA repair gene systems that may be homologous to the human pathway. These fungal systems need to be further studied through microarrays and more site-specific anaylsis to a better understanding of how Chernobyl fungi are different. Use of this information can potentially be helpful in cancer research and in developing new therapeutic approaches.
Research Goals
To explore the evolution of the DNA repair mechanism in Chernobyl fungi Cladosporium sphaerospermum to determine differences in gene regulation for potential new approaches in cancer treatment.
Find an efficient DNA repair gene expression in Chernobyl Fungi
Compare the fungi system to that of similar fungi
Research Plan
Perform microarray analysis on Chernobyl fungi( Cladosporium sphaerospermum and Penicillium hirsutum ) and compare their gene expressions of DNA repair systems to the well know genome of yeast (Saccharomyces cerevisiae)
For each species, we will analyze three samples:

No treatment: Our overall control
Radiation treatment: Simulates conditions found in Chernobyl region (γ-rays)
MMS: An alternative DNA-damaging agent, will allow us to determine if the entire DNA pathway has been affected or whether simply radiation resistance genes have been affected

Important considerations:

Can we compare three samples on one microarray? (potentially three fluorescent dyes?)
How will we compare two different array chips? (new method of log2 analysis required? See References #13 for more analysis ideas.)
Do experiment with 50 Gy levels of gamma, reproducing Kimura et al
Get sequence to make mircoarray Penicillium roseopurpureum 147 (from contaminated Red Forest soil)
fungal isolates and sources in sequence are Penicillium roseopurpureum 147 Red Forest, P. lanosum reactor room, Paecilomyces liliacinus 101 unpolluted soil, P. lilacinus 1941 Red Forest, Penicillium hirsutum 3 hot particles, Cladosporium sphaerospermum 60 reactor room, C. cladosporioides unpolluted soil, C. sphaerospermum 3176 unpolluted soil, and C. cladosporioides 10 reactor room).

Past experimtents to relate to

Kimura et al analyzed S. cerevisiae using mircroarrays and found: Up-regulated genes belonged to the functional categories mainly related to cell cycle and DNA processing, cell rescue defense and virulence, protein and cell fate, and metabolism (X- and c-rays). Similarly, for X- and c-rays, the down-regulated genes belonged to mostly transcription and protein synthesis, cell cycle and DNA processing, control of cellular organization, cell fate, and C-compound and carbohydrate metabolism categories, respectively. [12]
BLAST two species' sequences against each other
Compare differences in the sequences to microarray analysis result
This will help confirm that variations in microarray fluorescence accurately correlated to differences in the regulatory pathway or genetic sequence of the two fungi
Taxonomy NCBI taxonomy database

Saccharomyces cerevisiae: Eukaryota; Fungi; Dikarya; Ascomycota; Saccharomycotina; Saccharomycetes; Saccharomycetales; Saccharomycetaceae; Saccharomyces
Cladosporium sphaerospermum: Eukaryota; Fungi; Dikarya; Ascomycota; Pezizomycotina; Dothideomycetes; Dothideomycetidae; Capnodiales; Davidiellaceae; mitosporic Davidiellaceae; Cladosporium
Penicillium hirsutum: Eukaryota; Fungi; Dikarya; Ascomycota; Pezizomycotina; Eurotiomycetes; Eurotiomycetidae; Eurotiales; Trichocomaceae; mitosporic Trichocomaceae; Penicillium
Penicillium chrysogenum: Eukaryota; Fungi; Dikarya; Ascomycota; Pezizomycotina; Eurotiomycetes; Eurotiomycetidae; Eurotiales; Trichocomaceae; mitosporic Trichocomaceae; Penicillium; Penicillium chrysogenum complex

Relative to Penicillium h.: Penicillium c. sequenced and is used to produce penicillin
Conduct more site-specific analysis to more intimately determine changes in one particular gene (See possible gene candidates below)
Either use "pre-determined" gene involved in DNA repair that we have explored in a paper (See References) or a gene found via our microarray

Experiment Ideas:
Potentially create a knockout of the gene and see how repair/cell cycle is affected
Apply some sort of agent to up- or down-regulate the gene
Potential Gene Targets
repair (RAD50, RAD51)
recombination (HRP1)
chromosome stability (CHL1, CTF4)
endocytosis (VID21)
ubiquitin degradation (GRR1)
transcription (BUR2)
References
Publications
Useful links