User:Emily Brown
From OpenWetWare
I am a new member of OpenWetWare!
Contact Info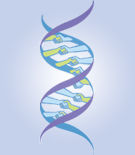 Emily Brown
Email: eebrown at mit DOT edu
Registration/Questionnaire: 20.109 Fall 2011
Last Name
Brown
First Name
Emily
Preferred name
Emily
Course/Minor
20/7 Minor in 21L
Year of Graduation
2013
Telephone #
757-746-5664
Email
eebrown at mit DOT edu
Have you taken or are you taking...
20.320 (Cell Kinetics) Taking now
7.05/5.07 (Biochemistry) Have taken
7.06 (Cell Biology) Taking now
7.02 (General Biology Lab) Have not taken
5.310 (General Chemistry Lab) Have not taken

Do you have any experience culturing cells (mammalian, yeast or microbial)? Mammalian cells
Do you have any experience in molecular biology (electrophoresis, PCR, etc)? Yes
Please briefly describe any previous laboratory experience
I have worked in the MIT Center for Biomedical Engineering for 2 years under Dr. Shuguang Zhang. I am part of the RealNose team, so I work synthesizing olfactory proteins to be used in creating a synthetic nose that can detect odorants in concentrations equivalent to dogs.
I spent the summer at UCLA Medical School under Dr. Otto Yang researching HIV-1 mutational escape from cytotoxic T lymphocytes in acute infection.
Anything else you would like us to know?
Team Blue!
Useful links