User:Eliad Moshe
From OpenWetWare
Contact Info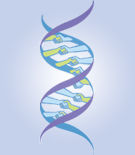 Eliad Moshe
CEO, Founder,
Molecula Maxima
Israel.
I am a DIY Synthetic Biologist and also the creator of the Synthetic™ high level bio-programming language and the Cytostudio™ IDE. My goal in life is to democratize the creation of living things to software developers.
Research interests
Synthetic Biology.
Drug Discovery Research.
Building Compilers and CAD tools.
Useful links