User:Dr. Richard Gordon
From OpenWetWare
Jump to navigation
Jump to search
Contact Info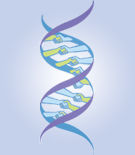 Dr. Richard Gordon
University of Manitoba
Department of Radiology
Room GA216, HSC, 820 Sherbrook Street
Winnipeg, Manitoba R3A 1R9, Canada
gordonr@cc.umanitoba.ca
I work in my own lab at the University of Manitoba. I learned about OpenWetWare via our formation of Grey Thumb SL http://lists.digitalspace.com/mailman/listinfo/gt_sl, and I've joined because of my research in embryo physics.
Education
1967, PhD, Chemical Physics, University of Oregon
1963, BS, Mathematics, University of Chicago
Research interests
How does a vertebrate embryo build itself? Planning a Second Life® course: Embryo & Genome Physics & Engineering, Fall 2008
Diatom morphogenesis, motility and nanotechnology
Detection of premetastasis cancer via high resolution low dose computed tomography (CT)
Optimal halting of the HIV/AIDS epidemic: OptAIDS Workshop (http://www.mitacs.ca/conferences/OptAIDS/)
Publications
Nouri C, Luppes R, Veldman AE, Tuszynski JA, and Gordon R. Rayleigh instability of the inverted one-cell amphibian embryo. Phys Biol. 2008 Apr 10;5(1):015006.

DOI:

10.1088/1478-3975/5/1/015006 |
Van Uytven E, Pistorius S, and Gordon R. An iterative three-dimensional electron density imaging algorithm using uncollimated compton scattered x rays from a polyenergetic primary pencil beam. Med Phys. 2007 Jan;34(1):256-65.

DOI:

10.1118/1.2400835 |
Gordon R, Kling HJ, and Sterrenburg FA. A guide to the diatom literature for diatom nanotechnologists. J Nanosci Nanotechnol. 2005 Jan;5(1):175-8.

DOI:

10.1166/jnn.2005.021 |

MOGHADAS, S. M., A. B. GUMEL, R. G. MCLEOD, AND R. GORDON. 2004. Could condoms stop the AIDS epidemic? Journal of Theoretical Medicine 5: 171-181.

Gordon, R. (1999). The Hierarchical Genome and Differentiation Waves: Novel Unification of Development, Genetics and Evolution, Singapore & London: World Scientific & Imperial College Press. http://www.wspc.com.sg/books/lifesci/2755.html, 2 vols., 1836p. isbn=981-02-2268-8(set)

Gordon, R. 1996. Computer controlled evolution of diatoms: design for a compustat. Nova Hedwigia 112: 213-216.
All Medline abstracts: PubMed | HubMed
Useful links