User:Derek Thirstrup
From OpenWetWare
Contact Info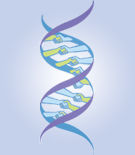 Derek Thirstrup, Scientist
Presage Biosciences
Education
2002, MS, University of Washington, Analytical Chemistry
2000, BS, South Dakota School of Mines & Technology, Chemistry
Research interests
Co-inventor of key enabling techniques used for rapid Aptamer HistoChemistry (AHC) diagnostic pathology applications
Biomarker validation utilizing custom supervised machine learning based tissue image classifiers
Luminex assay development
siRNA cell transfection technology
3D spheroid tissue culture
Publications
1. MyoD is a tumor suppressor gene in Medulloblastoma.
    Joyoti Dey, Adrian M. Dubuc, Kyle D Pedro, Derek Thirstrup, Brigham H Mecham, Paul Northcott, Xiaochong Wu, David J. Shih, Stephen J. Tapscott, Michael L. LeBlanc, Michael D. Taylor, and James M. Olson. 
    Cancer Res. doi: 10.1158/0008-5472.CAN-13-0730-T. Published online October 3, 2013.
    http://cancerres.aacrjournals.org/content/early/2013/10/03/0008-5472.CAN-13-0730-T.abstract

2. Independent, Parallel Pathways to CXCL10 Induction in HCV-Infected Hepatocytes.
    Brownell J, Wagoner J, Lovelace ES, Thirstrup D, Mohar I, Smith W, Giugliano S, Li K, Nicholas CI, Rosen HR, Polyak SJ. 
    J Hepatol. 58(6): doi:10.1016/j.jhep.2013.06.001. Published online June 13, 2013.
    http://www.journal-of-hepatology.eu/article/S0168-8278(13)00378-4/abstract

3. Protein Signature of Lung Cancer Tissues.
    Mehan MR, Ayers D, Thirstrup D, Xiong W, Ostroff RM, Brody EN, Walker JJ, Gold L, Jarvis TC, Janjic N, Baird GS, Wilcox SK. 
    PLOS One 7(4): e35157. doi:10.1371/journal.pone.0035157. Published online Apr 11, 2012.
    http://www.plosone.org/article/info%3Adoi%2F10.1371%2Fjournal.pone.0035157

4. Rapid Histochemistry Using Slow Off-rate Modified Aptamers With Anionic Competition.
    Gupta S, Thirstrup D, Jarvis TC, Schneider DJ, Wilcox SK, Carter J, Zhang C, Gelinas A, Weiss A, Janjic N, Baird GS.
    Appl Immunohistochem Mol Morphol. 2011 Jan 7. [Epub ahead of print]
    http://journals.lww.com/appliedimmunohist/pages/articleviewer.aspx?year=2011&issue=05000&article=00012&type=abstract

5. Efficacy of TRAIL treatment against HPV16 infected cervical cancer cells undergoing senescence following siRNA knockdown of E6/E7 genes.
    Eaton S, Wiktor P, Thirstrup D, Lake D, Nagaraj VJ.
    Biochem Biophys Res Commun. 2010 Dec 16. [Epub ahead of print]
    http://www.sciencedirect.com/science/article/pii/S0006291X10022941

6. Histochemical application of a peroxidase DNAzyme with a covalently attached hemin cofactor.
    Thirstrup D, Baird GS.
    Anal Chem. 2010 Mar 15;82(6):2498-504.
    http://pubs.acs.org/doi/abs/10.1021/ac902887j

7. Piezoelectric printing and probing of Lectin NanoProbeArrays for glycosylation analysis.
    Nagaraj VJ, Eaton S, Thirstrup D, Wiktor P.
    Biochem Biophys Res Commun. 2008 Oct 31;375(4):526-30. Epub 2008 Aug 19.
    http://www.sciencedirect.com/science/article/pii/S0006291X08015672

Meetings
6th Principal Investigators Meeting
Innovative Molecular Analysis Technologies Program
National Cancer Institute
September 7-9, 2005
http://imat.cancer.gov/news/b.asp

7th Principal Investigators Meeting
Innovative Molecular Analysis Technologies Program
National Cancer Institute
September 7-8, 2006
http://imat.cancer.gov/news/7th_roster.asp
Aptamer stained tissue section images
HER2 aptamer stained breast cancer 5um tissue section image http://picasaweb.google.com/derek.thirstrup/DropBox?authkey=Gv1sRgCNbfwtuNvq-quwE&pli=1&gsessionid=DR3nNqBzfPpxnZiAZ-AsnQ#5568785165955274322
EGFR aptamer stained skin 5um tissue section image https://picasaweb.google.com/lh/photo/Hg3IUdPB9h_8T8NoQqZudSHj9xFgnYa4zrNk-WJtUVI?feat=directlink
Useful links