User:Denise Neibloom
From OpenWetWare
I am a new member of OpenWetWare!
Contact Info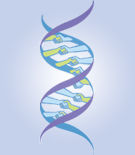 Denise Neibloom
student
410 Memorial Drive
Address 2
Cambridge, MA, United States
I work in the Ribbeck Lab at Massachusetts Institute of Technology. I learned about OpenWetWare from class instructor, and I've joined because To access information for 20.109.
Education
2011, High School Diploma, Cypress Bay High
Present, BS, Massachusetts Institute of Technology
Research interests
Biofuels
Biomaterials for energy efficiency
Conversion of unconventional materials for energy use through biological processes
Publications
Registration/Questionnaire: 20.109 Spring 2013
Last Name
Neibloom
First Name
Denise
Course/Minor
20/Energy Studies
Year of Graduation
2015
Email
neibloom AT mit DOT edu
Preferred OH Time
Monday & Wednesday evenings
Potentially Relevant Background
Recent project in UROP where I worked to optimize an arbitrary PCR protocol to identify genes affected in a transposon library.
Have you already taken MIT's BioSafety training? yes
Have you taken/are you taking...
Answer yes/no/when
7.05/5.07 (Biochemistry)
yes
7.06 (Cell Biology)

no (fall 2013)

7.03 (Genetics)

no (fall 2013)

5.310 (General Chemistry Lab)
no
| | |
| --- | --- |
| Do you have experience with... | Answer yes/no/type |
| Cell culture (microbial/mammalian/yeast?) | no |
| Molecular biology (electrophoresis, PCR, etc) | yes |
Please briefly describe any previous laboratory experience
Summer 2012- Present: Ribbeck Lab in the Department of Biological Engineering at MIT
Microbiology lab. Been working on a project that is characterizing the biofilms of pseudomonas aeruginosa
Commitment to academic integrity
After you print out this page, please sign your name under to the following statement to indicate your agreement:
I have read and understood the 20.109 statement on collaboration and integrity.*Denise Neibloom 13:33, 12 February 2013 (EST):
Useful links