User:Deng-Ke Niu
From OpenWetWare
I am a new member of OpenWetWare!
Contact Info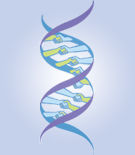 Deng-Ke Niu
College of Life Sciences, Beijing Normal University
Xinjiekouwai Street 19
Beijing, China.
Education
1999, PhD, Wuhan University
1996, MS, Lanzhou University
1993, BS, Hebei University
2001-2003, Postdoc, Beijing Normal University
2000-2001, CNRS-University Paul Sabatier, Toulouse III
1999-2001, Institute of Hydrobiology, The Chinese Academy of Sciences, Wuhan
Research interests
The origin and evolution of introns, including the possible costs and benefits of introns, the mechanisms of intron gain and intron loss
Theoretical consideration on various problems. Propose hypotheses to remind other researchers the unnoticed possibilities.
Publications
Niu D-K, Cao J-L (2010) Nucleosome deposition and DNA methylation may participate in the recognition of premature termination codon in nonsense-mediated mRNA decay. FEBS Lett. 584:3509-3512
Li N, Lv J, Niu D-K (2009) Low contents of carbon and nitrogen in highly abundant proteins: Evidence of selection for the economy of atomic composition. J. Mol. Evol. 68:248-255
Huang Y-F, Niu D-K (2008) Evidence against the energetic cost hypothesis for the short introns in highly expressed genes. BMC Evol. Biol. 8:154
Niu DK (2008) Exon definition as a potential negative force against intron losses in evolution. Biol. Direct 3:46
Lv J, Li N, Niu D-K (2008) Association between the availability of environmental resources and the atomic composition of organismal proteomes: Evidence from Prochlorococcus strains living at different depths. Biochem. Biophys. Res. Commun. 375:241-246
Wang HF, Hou WR, Niu DK (2008) Strand compositional asymmetries in vertebrate large genes. Mol. Biol. Rep. 35:163-169
Niu D-K (2007) Protecting exons from deleterious R-loops: a potential advantage of having introns. Biol. Direct 2:11
Li S-W, Feng L, Niu D-K (2007) Selection for the miniaturization of highly expressed genes. Biochem. Biophys. Res. Commun. 360:586-592
Wang H-F, Feng L, Niu D-K (2007) Relationship between mRNA stability and intron presence. Biochem. Biophys. Res. Commun. 354:203-208
Feng L, Niu D-K (2007) Relationship between mRNA stability and length: An old question with a new twist. Biochem. Genet. 45:131-137
Hou W-R, Wang H-F, Niu D-K (2006) Replication-associated strand asymmetries in vertebrate genomes and implications for replicon size, DNA replication origin, and termination. Biochem. Biophys. Res. Commun. 344:1258-1262
Niu D-K (2005) Low-level illegitimate transcription of genes may be to silence the genes. Biochem. Biophys. Res. Commun. 337:413-414
Niu D-K, Hou W-R, Li S-W (2005) mRNA-mediated intron losses: evidence from extraordinarily large exons. Mol. Biol. Evol. 22:1475-1481
Niu DK, Lin K, Zhang D-Y (2003) Strand compositional asymmetries of nuclear DNA in eukaryotes. J. Mol. Evol. 57:325-334
Niu DK, Chen JK, Liu YD (2001) Margulis' theory on division of labour in cells revisited. Acta Biotheor. 49:23-28
Niu DK, Chen JK (1998) Origin of cancerous cells from tumours. Acta Biotheor. 46:379-381
Niu DK, Chen JK (1997) Evolutionary advantages of cell specialization: Save and protect DNA. J. Theor. Biol. 187:39-43
Niu DK, Wang MG, Wang YF (1997) Plant cellular osmotica. Acta Biotheor. 45:161-169
Niu DK, Wang YF (1995) Why animals have tumors. Acta Biotheor. 43:279-280
And several papers in Chinese with English abstracts.
for abstracts and links to fulltexts, please search Pubmed[1]
Useful links