User:Christopher Benoit
From OpenWetWare
I am a new member of OpenWetWare!
Contact Info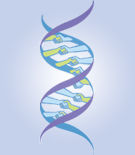 Christopher Benoit
Chief Operating Officer, Co-Founder
Enzymatics, Inc.
100 Cummings Center
Suite 336H
Beverly, MA, 01915 USA
I cofounded the reagents supply company Enzymatics. I learned about OpenWetWare from Dr. George Church, and I've joined to offer my expertise in the technical support of DNA metabolizing enzymes.
Company Description
Enzymatics is unlocking the potential of consumer genomics by offering our clients unrivaled savings on the molecular biology enzymes that drive nucleic acid analysis. Our technical team has applied its world-class skill in the development and manufacture of biologics to produce a growing catalog of enzymes with unrivaled purity at a scale and compliance level unattainable in the market.
Biographical Information
Prior to founding Enzymatics, Mr. Benoit served from 1995-2006 as the product manager for DNA polymerases at New England BioLabs. At NEB, Mr. Benoit was instrumental in the design and implementation of product development strategies, manufacturing scale-up, and all aspects of the characterization, quality control, and technical support of the full range of DNA polymerases. Outside of the lab, Chris is a competitive cyclist (UCI Elite, USA Cycling Category 1) and enjoys pedaling his 4 year old son Aaron around the scenic North Shore of Massachusetts.
Education
1995, BS, University of Massachusetts, Amherst
Areas of Technical Expertise
DNA enzyme assay development, execution, troubleshooting
Application support (general cloning, PCR, qPCR, DNA microarrays, DNA sequencing, DNA labeling)
Design, optimization, scale-up of protein purification
Useful links