User:Christoph Engert
From OpenWetWare
Jump to navigation
Jump to search
Christoph Engert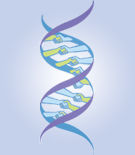 Hi, I am currently a PhD student at MIT in Computational & Systems Biology [1] - since Summer of 2008. You can email me through OpenWetWare, find me on Facebook [2] or on academia.edu [3].
Lab Information
I started at MIT in Computational Biology and greatly enjoyed working with Chris Burge & Aviv Regev. More recently, I have become attracted to more traditional Systems Biology and worked with Alexander van Oudenaarden.
Basic Wiki Instructions
Start off by clicking the 'edit' button to the right of this section, or at the top of the page.
Now you should see the text of this section as text within an editor box. There are several buttons in the editor box, but don't worry about those for now. Just type something in the box, scroll down to the bottom, and hit the 'Preview' button.
You should see the web-page and text box views, but now with your edits! Don't forget to save your changes by clicking 'Save Page'!
Editing pages is as easy as that. There are of course many ways to format your text. The easiest way to learn is to find an OWW page with the formatting you like, click on the edit button again, and see for yourself how it was created in the text box. Here's an extensive list of formating examples. Or look at this OpenWetWare introductory tutorial.
When you are done, remove these instructions by clicking the edit button for this section again, erase everything you see in the text box and click 'Save Page'. (And remember you can always retrieve these by clicking on the 'history' tab at the top of this page.)
Note that these instructions apply to any page on OWW. Feel free to contribute to OWW by editing pages to add content, update them, or even correct mistakes. OWW relies on an active community to manage our growing resource of open access information, and we need your help!