User:Christian Richardson
From OpenWetWare
Jump to navigation
Jump to search
I am a new member of OpenWetWare!
Contact Info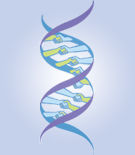 Christian Richardson
MIT
528 Beacon Street
Address 2
Boston, MA
Email: clrichar(at)mit.edu
I work in the Weiss Lab at MIT.
Education
Grand Junction High School, Grand Junction. Class of 2013
Massachusetts Institute of Technology. Class of 2017

Major: Biological Engineering
Minor: Mechanical Engineering
Research interests
Synthetic biology as it applies to human therapeutics and diagnostic tools.
Tissue engineering and regenerative medicine.
Registration/Questionnaire: 20.109 Spring 2015
Last Name
Richardson
First Name
Christian
Major: 20 Minor: 2
Year of Graduation
2017
Telephone
970-623-5282
Email
clrichar at mit.edu
Preferred "Extra" OH Time
Sunday: Before 6, or after 8
Monday: After 1 PM
Potentially Relevant Background
| | |
| --- | --- |
| Have you taken/are you taking... | Answer yes/no/when |
| 7.05/5.07 (Biochemistry) | Yes/Spring 2015 |
| 7.06 (Cell Biology) | No |
| 7.03 (Genetics) | No |
| 5.310 (General Chemistry Lab) | No |
| BioSafety Training | Yes |
| | |
| --- | --- |
| Do you have experience with... | Answer yes/no/type |
| Cell culture (microbial/mammalian/yeast?) | Yes |
| Molecular biology (electrophoresis, PCR, etc) | Yes |
Please briefly describe any previous laboratory experience
I worked for the 2013 summer researching Dictyostelium at Colorado Mesa University using it as a model organism to detect drugs with potential as chemotherapeutics and treating developmental diseases.
Since January 2014, I have been working in the Weiss Lab developing a B-Cell Receptor based biosensor that can detect arbitrary macromolecules. It has potential applications in environmental sensing and rapid disease diagnostics.
Large nitrile gloves please
Also I am dyslexic and ordinarily get extended exam time. However I don't see this being an issue because there are no large tests in this class.
What is your favorite food or song or song about food?
Song about food: Banana Pancakes
Commitment to academic integrity
After you print out this page, please sign your name under to the following statement to indicate your agreement:
I have read and understood the 20.109 statement on collaboration and integrity.
Useful links