User:Chris H. Thompson
From OpenWetWare
I am a new member of OpenWetWare!
Contact Info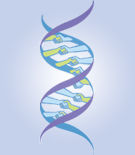 Chris H. Thompson
Purdue University
920 Rosemary Circle
Greenfield, IN, 46140
I am a senior working in the lab at Greenfield-Central High School. I learned about OpenWetWare through iGEM, and I also found a link on the Parts Registry.
I competed in the 2011 iGEM High School Division, where my team won Best Poster, Best Presentation, Best New Part, and Best Overall Project. We created a strain of yeast that fluoresced when in the presence of toxic heavy metals, to be used as a cheap water tester.
I am competing again this year in the 2012 iGEM High School Division, and have a much larger project in mind. To see how our project is coming along, visit the Greenfield-Central High School Wiki.
I am attending Purdue University next year, and I will join their iGEM team. After Purdue, I hope to get my Master's degree and PhD at MIT, and my dream is to become a professor of biology at MIT.
Education
2016, Bachelor's Degree in Biological Engineering, Purdue University
2012, High School Diploma, Greenfield-Central Highschool
Research interests
1. Cancer/Disease Research
My mother is a cancer survivor, so I've seen how devastating this disease can be. I want to help cure or better treat this disease any way that I can.
2. Space Exploration
I've always been interested in space and other planets, so an area that I might get in is creating organisms that can survive and grow in space for use on a planetary colony.
3. Bio-Weaponry
This is more of a passing interest, but I think that it would be cool to develop biological weaponry and weapon systems.
Publications