User:Cherry Gao
From OpenWetWare
Jump to navigation
Jump to search
I am a new member of OpenWetWare!
Cherry Gao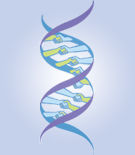 TA of Module 3
PhD student
Department of Biological Engineering
Massachusetts Institute of Technology
cherryg [at] mit [dot] edu
I am a second-year PhD student in the Stocker lab. I received my Bachelor's degree in Microbiology & Immunology from McGill University. Currently, I am working on a research project in marine microbiology, integrating genetic engineering, microscopy, and microfluidics techniques.