User:Carlos A. Torres-Quinones
From OpenWetWare
I am a new member of OpenWetWare!
Contact Info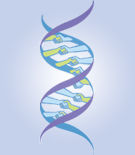 Carlos A. Torres-Quinones
Massachusetts Institute of Technology
Registration/Questionnaire: 20.109 Spring 2014
Torres-Quinones
Carlos
Preferred name: Carlos Torres
Course 20
Class of 2016
Preferred OH Time: Monday Evenings
Potentially Relevant Background
7.05/5.07 yes
7.06 no
7.03 yes
5.310 no
cell culture yes
Molecular biology no
I started working in the Samson Lab this past IAP. My *work is mainly with ES cells and my project focuses *correlating the resistance that the Aag gene has against *MMS.
I like pop and alternative music. I can tolerate hip-*hop. And I despise country.
Yes, I would like to have music in lab!
After you print out this page, please sign your name under to the following statement to indicate your agreement:
I have read and understood the 20.109 statement on collaboration and integrity.
Useful links