User:Bryan Mejia-Sosa
From OpenWetWare
Jump to navigation
Jump to search
Contact Info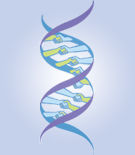 Bryan Mejia-Sosa
Massachusetts Institute of Technology
351 Massachusetts Ave
Cambridge, Massachusetts, United States of America
I work in the Lauffenburger Lab at MIT. I learned about OpenWetWare from my current MIT Biological Engineering Lab Course, and I've joined because I want to learn more about bioengineering lab protocols, but more so about the biological/chemical mechanisms behind such processes.
Education
Research interests
Bioenergy
MicroRNA applications
Biochemistry
Registration/Questionnaire: 20.109 Fall 2012
Last Name
Mejia-Sosa
First Name
Bryan
Preferred name
Bryan
Course/Minor
20
Year of Graduation
2014
Telephone #
773-717-9386
Email
bmejiaso AT mit DOT edu
Have you taken or are you taking...
20.320 (Cell Kinetics): currently taking
7.05/5.07 (Biochemistry): completed
7.06 (Cell Biology): have not taken
5.310 (General Chemistry Lab): have not taken

Do you have any experience culturing cells (mammalian, yeast or microbial)?
Yes, with mammalian and microbial cells
Do you have any experience in molecular biology (electrophoresis, PCR, etc)?
Yes
Please briefly describe any previous laboratory experience
UROP in the Lauffenburger Lab: I am currently working with HCC cell lines and how microRNA expression levels in these cells have a role in regulating cell survival decisions combined with cytokine treatment. This includes, but not limited to qPCR amplification and quantification, cell culture and passaging, and plasmid design.
UROP in Zhang Lab: I worked on elucidating the protein structure of specific Drosophila olfactory receptors through cell-free in vitro translation protein production. This included, but not limited to plasmid recombination, PCR amplification, and cell transformation.
Please briefly describe any previous technical communication experience you have
Written Communication: I have written analyses on projects, both for UROPs and for other technical projects that I've worked on in the past.
Oral Communication: I have presented powerpoint presentations on my findings in previous projects to my peers. I have also discussed the intricacies of my projects with my supervisor on a daily basis.
Anything else you would like us to know?
Always excited to learn more!
Useful links