User:Brian Djaja
From OpenWetWare
Contact Info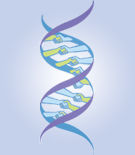 Brian Djaja
MIT
400 Memorial Dr.
Address 2
Cambridge, MA 02139
Education
BS, MIT, Expected Graduation date June 2013
Research interests
Interest 1
Interest 2
Interest 3
Registration/Questionnaire: 20.109 Fall 2011
Last Name
Djaja
First Name
Brian
Preferred name
Brian
Course/Minor
20
Year of Graduation
2013
Telephone #
Email
bcdjaja AT mit DOT edu
Have you taken or are you taking...
20.320 (Cell Kinetics) Current
7.05/5.07 (Biochemistry) Taken
7.06 (Cell Biology) Next semester
7.02 (General Biology Lab) Not taken
5.310 (General Chemistry Lab) Not taken

Do you have any experience culturing cells (mammalian, yeast or microbial)? mammalian and microbial
Do you have any experience in molecular biology (electrophoresis, PCR, etc)? Yes
Please briefly describe any previous laboratory experience
Basic instruction and procedure in high school (bacterial), mammalian cell culture in my current lab (Grodzinsky, cartilage cells)
Anything else you would like us to know?
I run varsity track and field for MIT, I play a mean electric guitar, and I dabble in DJing. </div>