User:Brett Thomas
From OpenWetWare
I am a new member of OpenWetWare!
Contact Info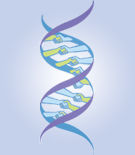 Brett Thomas
Harvard College
Phone: 781.223.0222
Email: brettpthomas@gmail.com
I'm a senior at Harvard College, getting a major in computer science and a minor in economics. I have no medical background, but I've recently gotten very interested in health and wellness. This summer I worked at a health IT company and really enjoyed it. I'm looking for an interesting IT-related field to get involved in when I graduate, found this course as I was surveying relevant classes.
I chose to take the class partly because of this interest in health care and partly because I really like the format of the class. I often complain that the courses I've taken are too far removed from the real world. I'm excited to see how we go about doing a project with a material impact.
Education
Research interests
None right now, hope this class helps me fill out this section...
Publications
None
Useful links