User
:
Benjamin E. Epstein
From OpenWetWare
Jump to navigation
Jump to search
I am a new member of OpenWetWare!
Contact Info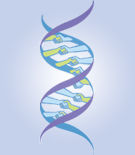 Benjamin E. Epstein
MIT
410 Memorial Drive
Cambridge, MA 02139
bepstein AT mit DOT edu
Education
Research interests
Biological Engineering
Immunology
Publications
Useful links
Registration/Questionnaire: 20.109 Spring 2008
Last Name
Epstein
First Name
Benjamin
Preferred name
Benjamin
Course/Minor
Course 20
Year of Graduation
2010
Telephone #
214-789-4233
Email
bepstein AT mit DOT edu
I am taking
7.05
Do you have any experience culturing cells (mammalian, yeast or microbial)?
A little
Do you have any experience in molecular biology (electrophoresis, PCR, etc)?
A little
Please briefly describe any previous laboratory experience
Worked for 4 weeks in the Sive lab at the Whitehead; made RNA probes, did a little bit of PCR
Worked for a summer at the Mayo Clinic; studied bacterial superantigens in HLA-transgenic mice

Injected, sacrificed, and dissected mice; studied spleen cells with FACS, did an ELISA or two
Anything else you would like us to know?