User:Basak Ozturk
From OpenWetWare
I am a new member of OpenWetWare!
Contact Info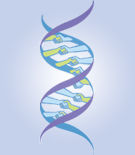 Basak Ozturk
Wageningen University Laboratory of Microbiology
Dreijenplein 10 6703 HB
Wageningen, GLD, The Netherlands
I work in the Department of Molecular Ecology at Wageningen University as a postdoc. My project is on the symbiosis between bacteria and marine sponges and involves a lot of method development, optimization and very much patience:).
Education
2008-2011, Max Planck Institue for Marine Microbiology, Bremen, Germany (Ph.D)
2006-2008, Max Planck Institue for Marine Microbiology, Bremen, Germany (M.Sc) I have entered the IMPRS for Marine Microbiology in October 2006 and continued until the end of my PhD in April 2011.
2002-2006, Bilkent University, Department of Molecular Biology and Genetics, Ankara, Turkey (B.Sc)
Summer 2005, Research student in the Max Planck Institute for Evolutionary Anthropology, Leipzig Germany (internship on modeling, comparative genomics and some monkey observing)
Summer 2004, Research student in the Department of Marine Biology, DEU Izmir, Turkey (counting plankton in the West Coast of Turkey)
Research interests
Microbiology, especially host-microbe interactions
Gene expression analysis (RNASeq)
Method development - I love reading protocols over and over again and tweaking them around since method development sometimes becomes more interesting than the original question:))
Useful links