User:Audrey Nath
From OpenWetWare
Jump to navigation
Jump to search
I am a new member of OpenWetWare!
Contact Info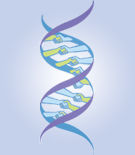 Audrey Nath
UTH
6431 Fannin St., Suite G.550
Houston, TX 77030
I work in the Beauchamp Lab at the University of Texas Medical School at Houston.
Education
2005-Present, MD, PhD in Neuroscience, UT-Houston Medical School
2005, B.S. Bioengineering, Rice University
2005, B.A. Cognitive Sciences, Rice University
Research interests
Studying the neural basis of multisensory integration in audiovisual speech processing
Publications
Nath AR, Beauchamp MS (2010) Neural mechanisms for reliability-weighted speech perception. In preparation.
Beauchamp MS, Nath AR, Pasalar S (2010) fMRI-guided transcranial magnetic stimulation reveals that the superior temporal sulcus is a cortical locus of the McGurk effect. Journal of Neuroscience, 30(7), 2414-2417. [1]
Colorado RA, Nath AR (2006) Research overdue on subterfuge versus forced treatment in psychiatric emergencies. Ann Emerg Med, 48, 479. [2]
Nath AR, Rivoire KE, Chang SK, Cox DD, Atkinson EN, Follen M, Richards-Kortum R (2004), Effect of Probe Pressure on Cervical Fluorescence Spectroscopy Measurements, Journal of Biomedical Optics 9(3), 1-0. [3]
Nath AR, Rivoire KE, Chang SK, West L, Cantor S, Basen-Engquist K, Adler-Storthz K, Cox DD, Atkinson EN, Staerkel G, MacAulay C, Richards-Kortum R, Follen M (2004) A Pilot Study for a Screening Trial of Cervical Fluorescence Spectroscopy, Int J Gynecol Cancer, 14(6), 1097-107. [4]
Rivoire KE, Nath AR, Cox DD, Atkinson EN, Richards-Kortum R, Follen M (2004) The Effects of Repeated Spectroscopic Pressure Measurements on Fluorescence Intensity in the Cervix, American Journal of Obstetrics and Gynecology, 191, 1606-17. [5]
Gill EM, Malpica A, Alford RE, Nath AR, Follen M, Richards-Kortum R, Ramanujam N (2003) Relationship Between Collagen Autofluorescence of the Human Cervix and Menopausal Status, Photochemistry Photobiology, 77, 653-658. [6]