User:Antonio Mas
From OpenWetWare
I am a new member of OpenWetWare!
Contact Info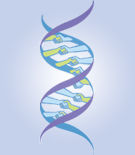 Antonio Mas
Universidad de Castilla La Mancha (UCLM)
School of Medicine
Almansa 14
Albacete, SPAIN
I work in Molecular Virology lab at School of Medicine (UCLM University). I learned about OpenWetWare from the web, and I've joined because I'd like to open a window from my lab to the world.
Education
1997, PhD, Universidad Complutense de Madrid
1991, MS, Universidad Complutense de Madrid
Research interests
All related to RNA virus. Replication, evolution (and specially quasispecies), interaction with host, etc.
Research team:
from left to right: Antonio , Pili, Itxaso, Alberto.
Publications
Here only show the most representative papers:
Alves-Rodrigues I, Mas A, Díez J.Xenopus Xp54 and human RCK/p54 helicases functionally replace yeast Dhh1p in brome mosaic virus RNA replication.J Virol. 2007 Apr;81(8):4378-80. Epub 2007 Feb 14.PMID: 17301158 [PubMed - indexed for MEDLINE]
Mas A, Alves-Rodrigues I, Noueiry A, Ahlquist P, Díez J.Host deadenylation-dependent mRNA decapping factors are required for a key step in brome mosaic virus RNA replication.J Virol. 2006 Jan;80(1):246-51.PMID: 16352549 [PubMed - indexed for MEDLINE]
Solé RV, Sardanyés J, Díez J, Mas A.Information catastrophe in RNA viruses through replication thresholds.J Theor Biol. 2006 Jun 7;240(3):353-9. Epub 2005 Nov 8.PMID: 16277996 [PubMed - indexed for MEDLINE] This is my first theoretical paper. I enjoyed a lot the previous to publication discussions.
Mas A, Ulloa E, Bruguera M, Furcić I, Garriga D, Fábregas S, Andreu D, Saiz JC, Díez J.Hepatitis C virus population analysis of a single-source nosocomial outbreak reveals an inverse correlation between viral load and quasispecies complexity.J Gen Virol. 2004 Dec;85(Pt 12):3619-26.PMID: 15557234 [PubMed - indexed for MEDLINE]
Pariente N, Pernas M, de la Rosa R, Gómez-Mariano G, Fernández G, Rubio A, López M, Benito JM, López-Galíndez C, Leal M, Domingo E, Martinez MA, Mas A.Long-term suppression of plasma viremia with highly active antiretroviral therapy despite virus evolution and very limited selection of drug-resistant genotypes.J Med Virol. 2004 Jul;73(3):350-61.PMID: 15170628 [PubMed - indexed for MEDLINE]
Matamoros T, Franco S, Vázquez-Alvarez BM, Mas A, Martínez MA, Menéndez-Arias L.Molecular determinants of multi-nucleoside analogue resistance in HIV-1 reverse transcriptases containing a dipeptide insertion in the fingers subdomain: effect of mutations D67N and T215Y on removal of thymidine nucleotide analogues from blocked DNA primers.J Biol Chem. 2004 Jun 4;279(23):24569-77. Epub 2004 Mar 25.PMID: 15047690 [PubMed - indexed for MEDLINE]
Mas A, Vázquez-Alvarez BM, Domingo E, Menéndez-Arias L.Multidrug-resistant HIV-1 reverse transcriptase: involvement of ribonucleotide-dependent phosphorolysis in cross-resistance to nucleoside analogue inhibitors.J Mol Biol. 2002 Oct 18;323(2):181-97.PMID: 12381314 [PubMed - indexed for MEDLINE]
Quiñones-Mateu ME, Tadele M, Parera M, Mas A, Weber J, Rangel HR, Chakraborty B, Clotet B, Domingo E, Menéndez-Arias L, Martínez MA.Insertions in the reverse transcriptase increase both drug resistance and viral fitness in a human immunodeficiency virus type 1 isolate harboring the multi-nucleoside reverse transcriptase inhibitor resistance 69 insertion complex mutation.J Virol. 2002 Oct;76(20):10546-52.PMID: 12239335 [PubMed - indexed for MEDLINE]
Briones C, Mas A, Pérez-Olmeda M, Altisent C, Domingo E, Soriano V.Prevalence and genetic heterogeneity of the reverse transcriptase T69S-S-X insertion in pretreated HIV-infected patients.Intervirology. 2001;44(6):339-43.PMID: 11805439 [PubMed - indexed for MEDLINE]
Menéndez-Arias L, Abraha A, Quiñones-Mateu ME, Mas A, Camarasa MJ, Arts EJ.Functional characterization of chimeric reverse transcriptases with polypeptide subunits of highly divergent HIV-1 group M and O strains.J Biol Chem. 2001 Jul 20;276(29):27470-9. Epub 2001 May 15.PMID: 11353775 [PubMed - indexed for MEDLINE]
Mas A, Parera M, Briones C, Soriano V, Martínez MA, Domingo E, Menéndez-Arias L.Role of a dipeptide insertion between codons 69 and 70 of HIV-1 reverse transcriptase in the mechanism of AZT resistance.EMBO J. 2000 Nov 1;19(21):5752-61.PMID: 11060026 [PubMed - indexed for MEDLINE]. This paper is very special for me. I was working on the Briones et al (Virus Res; 2000) doing a lot of sequencing and cloning work (quasispecies analyses) when found a HIV-1 reverse transcriptase with a two amino acid insertion in the fingers subdomain. After a few minutes (ONLY) of discussion with Esteban Domingo and Luis Menendez we decided that I could jump from the sequencing of the HIV-1 RT to the biochemical characterization. This moment was very exciting for me. One of the most exciting in my career.
Briones C, Mas A, Gómez-Mariano G, Altisent C, Menéndez-Arias L, Soriano V, Domingo E.Dynamics of dominance of a dipeptide insertion in reverse transcriptase of HIV-1 from patients subjected to prolonged therapy.Virus Res. 2000 Jan;66(1):13-26.PMID: 10653914 [PubMed - indexed for MEDLINE]
García Lerma JG, Soriano V, Mas A, Quiñones-Mateu ME, Arts EJ, Heneine W.Quantitation of human immunodeficiency virus type 1 group O load in plasma by measuring reverse transcriptase activity.J Clin Microbiol. 2000 Jan;38(1):402-5.PMID: 10618125 [PubMed - indexed for MEDLINE]
Mas A, Quiñones-Mateu ME, Domingo E, Soriano V.Phylogeny of HIV type 1 group O isolates based on env gene sequences.AIDS Res Hum Retroviruses. 1999 May 20;15(8):769-73. No abstract available. PMID: 10357472 [PubMed - indexed for MEDLINE]
Vallejo A, Mas A, Heredia A, Altisent C, Lorenzo I, Soriano V, Hewlett IK.V3-loop and nef gene sequences of HIV-1 isolates from a hemophiliac cohort with long-term non-progressive infection.AIDS. 1999 Mar 11;13(4):532-4. No abstract available. PMID: 10197389 [PubMed - indexed for MEDLINE]
Mas A, Español T, Heredia A, Pedraza MA, Hernandez M, Caragol I, Fernando M, Bertran JM, Alcami J, Soriano V.CCR5 genotype and HIV-1 infection in perinatally-exposed infants.J Infect. 1999 Jan;38(1):9-11.PMID: 10090498 [PubMed - indexed for MEDLINE]
Quiñones-Mateu ME, Mas A, Lain de Lera T, Soriano V, Alcamí J, Lederman MM, Domingo E.LTR and tat variability of HIV-1 isolates from patients with divergent rates of disease progression.Virus Res. 1998 Sep;57(1):11-20.PMID: 9833881 [PubMed - indexed for MEDLINE]
Soriano V, Castilla J, Gómez-Cano M, Holguín A, Villalba N, Mas A, González-Lahoz J.The decline in CD4+ T lymphocytes as a function of the duration of HIV infection, age at seroconversion, and viral load.J Infect. 1998 May;36(3):307-11.PMID: 9661942 [PubMed - indexed for MEDLINE]
Quiñones-Mateu ME, Albright JL, Mas A, Soriano V, Arts EJ.Analysis of pol gene heterogeneity, viral quasispecies, and drug resistance in individuals infected with group O strains of human immunodeficiency virus type 1.J Virol. 1998 Nov;72(11):9002-15.PMID: 9765445 [PubMed - indexed for MEDLINE]
Vallejo A, Heredia A, Mas A, Lee SF, Epstein JS, Soriano V, Hewlett IK.Tropism, coreceptor use, and phylogenetic analysis of both the V3 loop and the protease gene of three novel HIV-1 group O isolates.J Acquir Immune Defic Syndr Hum Retrovirol. 1998 Aug 15;18(5):417-25.PMID: 9715837 [PubMed - indexed for MEDLINE]
Más A, Campión J, Aller P, Calle C.Epinephrine-induced reduction in insulin receptor mRNA level and stability in U-937 human promonocytic cells.Horm Metab Res. 1998 Mar;30(3):118-22.PMID: 9566851 [PubMed - indexed for MEDLINE]
Heredia A, Vallejo A, Soriano V, Silva A, Mansinho K, Fevereiro S, Mas A, Gutierrez M, Epstein JS, Hewlett IK.Phylogenetic analysis of HIV type 2 strains from Portugal.AIDS Res Hum Retroviruses. 1998 Apr 10;14(6):471-3. No abstract available. PMID: 9566548 [PubMed - indexed for MEDLINE]
Villalba N, Soriano V, Gómez-Cano M, Castilla J, Mas A, González-Lahoz J.Short-term efficacy and safety of stavudine in pretreated HIV-infected patients.Antivir Ther. 1997 Jul;2(3):185-9.PMID: 11322273 [PubMed - indexed for MEDLINE]
Heredia A, Vallejo A, Soriano V, Aguilera A, Mas A, Epstein JS, Hewlett IK.Genetic analysis of an HIV type 2 subtype B virus from a Spanish individual with AIDS.AIDS Res Hum Retroviruses. 1997 Jul 1;13(10):899-900. No abstract available. PMID: 9197384 [PubMed - indexed for MEDLINE]
Soriano V, Gömez-Cano M, Bravo R, Mas A, Villalba N, Holguín A, González-Lahoz J, Castilla J.Comparison of three different commercial methods for quantification of plasma HIV RNA in clinical specimens.Antivir Ther. 1997 Apr;2(2):119-20. No abstract available. PMID: 11322276 [PubMed - indexed for MEDLINE]
Mas A, Soriano V, Gutiérrez M, Fumanal F, Alonso A, González-Lahoz J.Reliability of a new recombinant immunoblot assay (RIBA HIV-1/HIV-2 SIA) as a supplemental (confirmatory) test for HIV-1 and HIV-2 infections.Transfus Sci. 1997 Mar;18(1):63-9.PMID: 10174294 [PubMed - indexed for MEDLINE]
Soriano V, Martín R, del Romero J, Heredia A, Dietrich U, Mas A, Adrados M, Martínez P, Hewlett I, González-Lahoz J.Outcome in a cohort of long-term non-progressors in Madrid: virological and immunological findings.AIDS. 1997 Jan;11(1):123-4. No abstract available. PMID: 9110088 [PubMed - indexed for MEDLINE]
Soriano V, Gómez-Cano M, Mas A, Villalba N, Bravo R, González-Lahoz J.Rationale for early antiretroviral therapy in patients with CD4 cell counts > 500 cells/mm3.Antivir Ther. 1996 Dec;1(4):264-5. No abstract available. PMID: 11324829 [PubMed - indexed for MEDLINE]
Bravo R, Gutiérrez M, Soriano V, Mellado MJ, Pérez-Labad ML, Mas A, González-Lahoz J, Martín-Fontelas P.Lack of evidence for viral clearance in children born to HIV-infected mothers.AIDS. 1996 Dec;10(14):1744-5. No abstract available. PMID: 8970702 [PubMed - indexed for MEDLINE]
Soriano V, Mas A, Heredia A, Vallejo A, Hewlett I, Epstein J, González-Lahoz J.Long-term zidovudine responders: is there still rationale for HIV monotherapy?AIDS. 1996 Dec;10(14):1741. No abstract available. PMID: 8970698 [PubMed - indexed for MEDLINE]
Mas A, Quiñones-Mateu E, Soriano V, Domingo E.Env gene characterization of the first HIV type 1 group O Spanish isolate.AIDS Res Hum Retroviruses. 1996 Nov 20;12(17):1647-9. No abstract available. PMID: 8947302 [PubMed - indexed for MEDLINE]
García-Lerma G, Soriano V, Gómez-Cano M, Bravo R, Mas A, del Romero J, Martín R, González-Lahoz J.Prevalence of zidovudine-resistant HIV-1 among rapid progressors.AIDS. 1996 Sep;10(11):1292-3. No abstract available. PMID: 8883594 [PubMed - indexed for MEDLINE]
Soriano V, Bravo R, Mas A, García-Samaniego J.Hepatitis C viraemia in HIV-infected patients. Hepatitis-HIV Spanish Study Group.AIDS. 1996 Jul;10(8):922-3. No abstract available. PMID: 8828752 [PubMed - indexed for MEDLINE]
Bravo R, Soriano V, García-Samaniego J, González J, Castro A, Colmenero M, Carballo E, Mas A, González-Lahoz J.Hepatitis C virus genotypes in different risk populations in Spain. The Hepatitis-HIV Spanish Study Group.J Infect Dis. 1996 Feb;173(2):509-12. No abstract available. PMID: 8568326 [PubMed - indexed for MEDLINE]
Soriano V, Andersen R, Mas A, Ruppach H, Bravo R, Gutiérrez M, Martinez-Zapico R, Rübsamen-Waigmann H, Dietrich U.Circulating HIV-1 serotypes in Spain.Vox Sang. 1996;70(4):236-7. No abstract available. PMID: 9123932 [PubMed - indexed for MEDLINE]
Soriano V, Gutiérrez M, Heredia A, Bravo R, Aguilera O, Mas A, Hewlett I, Baquero M, González-Lahoz J.Serial dilutions on synthetic peptide-based assays can resolve dual seroreactivity to HIV-1 and HIV-2.Vox Sang. 1996;71(1):67-8. No abstract available. PMID: 8837364 [PubMed - indexed for MEDLINE]
Soriano V, Gutiérrez M, García-Lerma G, Aguilera O, Mas A, Bravo R, Pérez-Labad ML, Baquero M, González-Lahoz J.First case of HIV-1 group O infection in Spain.Vox Sang. 1996;71(1):66. No abstract available. PMID: 8837363 [PubMed - indexed for MEDLINE]
Leal MA, Aller P, Mas A, Calle C.The effect of 1,25-dihydroxyvitamin D3 on insulin binding, insulin receptor mRNA levels, and isotype RNA pattern in U-937 human promonocytic cells.Exp Cell Res. 1995 Apr;217(2):189-94.PMID: 7698218 [PubMed - indexed for MEDLINE]
Soriano V, Bravo R, Mas A, García-Samaniego J, Guiérrez M, González-Lahoz J.Impact of immunosuppression caused by HIV infection on the replication of hepatitis C virus.Vox Sang. 1995;69(3):259-60. No abstract available. PMID: 8578743 [PubMed - indexed for MEDLINE]
Leal MA, Aller P, Mas A, Carranza MC, Calle C.Tissue-specific changes in insulin receptor mRNA concentrations in dexamethasone-treated and adrenalectomized rats.Endocr J. 1994 Dec;41(6):737-41.PMID: 7704100 [PubMed - indexed for MEDLINE]

Reviews:
Domingo E, Mas A, Yuste E, Pariente N, Sierra S, Gutiérrez-Riva M, Menéndez-Arias L.Virus population dynamics, fitness variations and the control of viral disease: an update.Prog Drug Res. 2001;57:77-115. Review.PMID: 11728003 [PubMed - indexed for MEDLINE]
Menéndez-Arias L, Mas A, Domingo E.Cytotoxic T-lymphocyte responses to HIV-1 reverse transcriptase (review).Viral Immunol. 1998;11(4):167-81. Review.PMID: 10189185 [PubMed - indexed for MEDLINE]
Useful links