User:Andrew S. Gilder
From OpenWetWare
Jump to navigation
Jump to search
Contact Info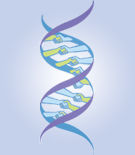 Andrew Gilder
UC San Diego
Department of Pathology
9500 Gilman Dr.
La Jolla, CA 92093
agilder@ucsd.edu
https://www.researchgate.net/profile/Andrew_Gilder/
http://scholar.google.com/citations?user=MsyZ9MgAAAAJ
Currently a postdoctoral fellow at UC San Diego.
Hebert Lab Alumnus (2011) [1].
Education
2007, B.S. Biology, Economics Millsaps College
2010, M.S. Biomedical Sciences, University of Mississippi Medical Center
2011, Ph.D. Biochemistry, University of Mississippi Medical Center
Research interests
Control of gene transcription and splicing
Nuclear body dynamics
Epigenetics
DNA damage response
Cancer cell biology
Publications
Mantuano E, Brifault C, Lam MS, Azmoon P, Gilder AS, Gonias SL. LDL receptor-related protein-1 regulates NFκB and microRNA-155 in macrophages to control the inflammatory response. Proc Natl Acad Sci U S A. 2016 Jan 19. pii: 201515480. PubMed PMID: 26787872. [2]
Gilder AS, Jones KA, Hu J, Wang L, Chen CC, Carter BS, Gonias SL. Soluble uPAR is released selectively by glioblastoma cells that express EGF receptor variant III and promotes tumor cell migration and invasion. J Biol Chem. 2015 Apr 2. pii:jbc.M115.637488. [Epub ahead of print] PubMed PMID: 25837250. [3]
Hu J, Jo M, Eastman BM, Gilder AS, Bui JD, Gonias SL. uPAR induces expression of transforming growth factor β and interleukin-4 in cancer cells to promote tumor-permissive conditioning of macrophages. Am J Pathol. 2014 Dec;184(12):3384-93. doi: 10.1016/j.ajpath.2014.08.003. Epub 2014 Oct 11. PubMed PMID: 25310970; PubMed Central PMCID: PMC4258500. [4]

Coilin participates in the suppression of RNA polymerase I in response to cisplatin induced DNA damage. Mol Biol Cell. 2011 April 1; Vol. 22(7):1070-1079, PMID: 21289084 [5]Cover art: [6]
Cajal body formation correlates with differential coilin phosphorylation in primary and transformed cell lines. J Cell Sci. 2009 Jun 1;122(Pt 11):1872-81. PMID: 19435804 [7]

Relationship of the Cajal Body to the Nucleolus. The Nucleolus. M.O.J. Olson (ed.). Protein Reviews, 2011, Volume 15, Part 3, 361-380, DOI: 10.1007/978-1-4614-0514-6_16, Springer 2011. [8]

Fem1b promotes ubiquitylation and suppresses transcriptional activity of Gli1, Biochemical and Biophysical Research Communications, Available online 25 September 2013, ISSN 0006-291X, [9]