User
:
Andrew Herman
From OpenWetWare
Jump to navigation
Jump to search
Contact Info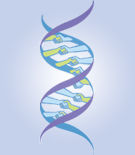 Andrew Herman
Loyola Marymount University
1 lmu Dr., Hannon Apartment 309, Los Angeles, CA
I work in the Dahlquist Laboratory at Loyola Marymount University.
Education
Expected graduate- 2012, BS in Biology, Loyola Marymount University
Posters
Graphs
File:Andrew Herman's Matlab Network Practice 2282010.ppt
Research Interests
Changes to the genetic expression of yeast through temperature variations.
Cellular and genetic responses to environmental stress variation and temperature shifts.
Mathematical modeling of genetic regulatory networks.
Pictures
Awards and Honors
American Chemical Society's Outstanding Organic Chemist for 2010 at LMU
Academic Chairmen for the Tribeta Biological Honors Society at LMU for the 2010-2011 school year.
Member of Sigma Xi
Publications
This is a bibliography of all relevant papers used during the course of research
Paper 1 pmid=6947258
Paper 2 pmid=13718526
Paper 3 pmid=15944456
Papers useful for Strain of Interest
Useful links