User:Andrea Nickerson
From OpenWetWare
Jump to navigation
Jump to search
I am a new member of OpenWetWare!
Registration/Questionnaire: 20.109 Fall 2012
Last Name
Nickerson
First Name
Andrea
Preferred name
Andrea
Course/Minor
20
Year of Graduation
2014
Telephone #
304-270-6473
Email
adnicker AT mit DOT edu
Have you taken or are you taking...
20.320 (Cell Kinetics) -- Currently taking
7.05/5.07 (Biochemistry) -- Taken
7.06 (Cell Biology) -- Will take next semester
5.310 (General Chemistry Lab) -- Have not taken

Do you have any experience culturing cells (mammalian, yeast or microbial)? Yes
Do you have any experience in molecular biology (electrophoresis, PCR, etc)? Yes
Please briefly describe any previous laboratory experience
I have worked in three different labs. The first one I learned how to make gels and basic lab procedures; the second I learned a lot about cell culture and western blots, and currently I am doing a lot of PCR and RNA extraction/virus isolation.
Please briefly describe any previous technical communication experience you have
Written Communication
Oral Communication: Don't have any formal training, but I was part of a youth development group that focused heavily on presentations. I have also presented science projects and my research at the end of my time last summer.
Anything else you would like us to know?
Contact Info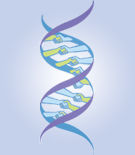 Andrea Nickerson
MIT
Bexley Hall
Cambridge, MA
Email me! adnicker @ mit.edu
I work in the Runstadler Lab at MIT (BE/DCM). I learned about OpenWetWare from through a class, and I've joined because 20.109 has a OWW that I would like to have access to edit/look at..
Education
MIT Class of 2014-- Department of Biological Engineering
Research interests
Veterinary Research: currently researching avian influenza in birds as well as in harbor seals.
Also interested in the environment and energy.
Useful links