User:Akshay B. Narkhede
From OpenWetWare
I am a new member of OpenWetWare!
Contact Info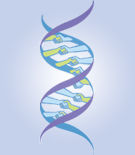 Akshay B. Narkhede
Synthetic Biologist and Healthcare IT expert
akshaybnarkhede@hotmail.com
I am a Biotechnologist and Synthetic Biologist interested in Business Development and Industrial innovations in Synthetic Biology using complex and synchronized metabolic networks which form metabolic pathways. My core interests in biotechnology and synthetic biology are New Venture Development, Enterprise Resource Planning, and laboratory to market consultation etc.
I received my B. Engineering from the North Maharashtra University, during which time I was awarded as youngest engineer to represent university to 'Aavishkar-07'. I was first ever and only engineering student in undergraduate engineering to do so. During this time I have presented one international, three national level, and two state level technical papers in Biotechnology Engineering and Applied Sciences. Also, I was departmental student co-ordinator for all academic years, I was university representative of the college of engineering and technology for student and cultural affairs. I was also awarded as the best out going student from Department of Biotechnology for academic year 2010. Further to which I got a teaching opportunity. I have taught modules molecular biology, fermentation biotechnology, bioprocess engineering and genetic engineering to undergraduate students.
I subsequently gained my MS in Biotechnology and Enterprise from University of Exeter, England. Here I had the opportunity to work under the guidance of Associate Professor Steve Aves and Dr. Thomas Howard in Synthetic Biology named 'Production and optimization of high yielding E. coli synthetic constructs for short chain hydrocarbon production as potential next generation transportation fuel'. This was a thesis for research for the Master's Program. I was awarded as student Green Impact Auditor for year 2012 from University of Exeter, UK. I got expertise in Business Development and Brand Management from Exeter Business School which triggered my interest in studying scenarios for development of Biotechnology oriented Business. I was leading two business idea and business plan development groups. 'FORVER YOUNG' a stem cell based anti-ageing cream was greatly appreciated idea in the school and got a distinction for the same module.
Currently I am working with NCORD Biotech Ltd. a company envisaging personalised healthcare. I am international business development officer and subject matter expert for NCORD Global Health Card product. This product is in Healthcare IT. I have written papers converging genomics and e health. I am a regular blogger and have coined a term Biosynthetic Entrepreneurship. Since then I am writing blogs in entrepreneurship in synthetic biology. Currently I am also a Goodwill Ambassador, Strategist and Business Generation Consultant to Green Globe Biotechnologies, India.
Broad research interests:
Metabolic Engineering, Healthcare IT, New Venture Development, Entrepreneurship and Strategy Building, Brand Development, Data Mining, Affiliated Marketing.
Education
2012, MS Biotechnology and Enterprise (Synthetic Biology), University of Exeter, UK.
2010, B Engineering (Biotechnology and Business Management), North Maharashtra University, India
2012-present SME and IBDO, NCORD Healthcare USA.
Research interests
Synthetic Biology and Biobricks
e health and genomics convergence
New venture development in biotechnology
Publications
Useful links