User:Adam Clore
From OpenWetWare
Contact Info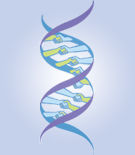 Adam Clore
Oregon Health and Science University
3181 SW Sam Jackson Park Road - L606
Portland, OR 97239
I Currently work in Drs. Amanda McCullough and Stephen Lloyd's lab researching the effects of DNA damaging agents. Specifically, our group looks at toxins that form DNA-Protein crosslinks using yeast and mammalian cell culture models.
Education
Ph.D. Biology, Sept 2002-2008
Portland State University
Portland, Oregon
Dr. Kenneth Stedman, Advisor
B.S. Biology, Minor in Chemistry, May 2001
University of Northern Iowa
Cedar Falls, Iowa
Dr. Michael Walter, Advisor.
Research interests
Publications/Presentations
Adam J. Clore and Kenneth M. Stedman. (Epub ahead of print) "The SSV1 viral integrase is not essential," Virology doi:10.1016/j.virol.2006.11.003
Kenneth M. Stedman, Adam Clore, and Yannick Combet-Blanc. Biogeographical Diversity of Archaeal Viruses. In: Prokaryotic Diversity: Mechanisms and Significance. Edited by Logan, N. A. et al., New York: Cambridge University Press; 2006, p.131-144
2008-Invited speaker, Whole Genome Sequencing of Extreme Fuselloviruses and Their Biogeography. SETI Astrobiology Science Conference, Santa Clara CA, March 2008
2005-Presentation, Integration and replication in the hyperthermophilic virus family Fuselloviridae. West Coast Bacterial Physiology Conference. Asilomar Conference Center, Pacific Grove, California 16-18 December, 2005
2004-Poster session, American Society for Microbiology's Extremophiles conference, Cambridge MD.
2003-Presentation, Requirements of integration in the replication of eth Archaeal virus SSV1, 15th Evergreen International Phage Biology Meeting, Evergreen WA.
Useful links