SBB10IndivCombined
From OpenWetWare
Jump to navigation
Jump to search
Chris Anderson
Assistant Professor in UC Berkeley's Department of Bioengineering and instructor of SynBio Bootcamp (aka BioE140L). For more information about my lab, visit our website at http://andersonlab.qb3.berkeley.edu

Joanna Chen 4th year BioE student, was on the iGEM 2009 Berkeley Software team

Ben Bubenheim
4th Year MCB (Genetics)/Computer Science Double Major

1. My name is Michel Nofal (Chel).
2. I am a third-year bioengineering major.
3. I've been working in Seung-Wuk Lee's Lab since Jan. '09.
4. A picture of me:


Apple Liu
Gracepoint/school/home= places you can find me

Wei-Chun (Jim) Hsu
All you need to know: Senior, computer geek, Md/PhD applicant.



Andrew Saarni
3rd Year Bioengineering Major
Hometown: San Diego, CA
Research Experience: Jun08-Aug08 Genomics Institute of the Novartis Research Foundation with Dr. Andy Schumacher
Jun09-Aug09 Genomics Institute of the Novartis Research Foundation with Dr. Anna Galkin

An individual


Amy Kristofferson
3rd Year
Molecular and Cell Biology Major
Bioengineering Minor

Jeni Lee I am a senior bioengineering student attending graduate school next year, with an emphasis in stem cell and tissue engineering research.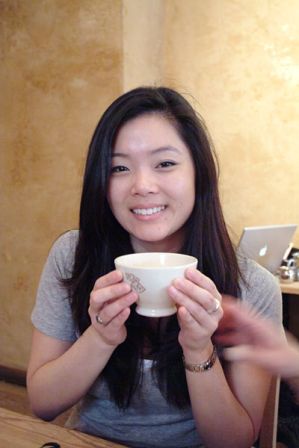 Image: paulina.jpg Image: paulina2.jpg
Paulina Tran senior chemical biology student that likes bioe


Maziar Behtash

I'm a 4th year BioE. Interests: *Genetic mechanism of aging *Tissue regeneration through genetic engineering


Template:SBB10Indiv-26253
linjky


Kai Mesa


Jenna Kelleher
A senior student in bioengineering pursuing a future career in patent/intellectual property law.

Info
Dorothy Tulanont
BioE 140L Spring 2010
Education
College: UC Berkeley
High School: Van Nuys High School

Jose Gutierrez



Daniel Sedor


My name is Zhen, I am a 4th year BioE student.


Hi, I'm a MCB student with a personal interest in genetic engineering and stem cells. And a messy room.
Template:SBB10Indiv-44858
Template:SBB10Indiv-45358
Template:SBB10Indiv-47265