Master BioBuilding Workshop 2012@ MIT
From OpenWetWare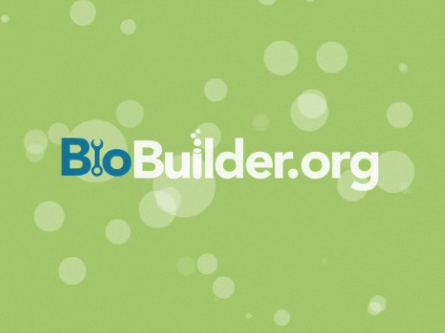 Application
Link or download pdf
Information
If you attended last summer's BioBuilding Workshop @ MIT, ran one or more BioBuilder activity with your students this year and are interested in further training, then we want you back!
You are invited to the Master BioBuilding Program @ MIT. This week long professional development workshop will run from July 30th- August 3rd, 2012. Participants will leave the Master BioBuilding workshop with the skills and materials needed to run BioBuilder workshops on their own at other campuses and schools.

The program has two parts
Part I: Two days of training to focus on teaching the curricular materials provided in last summer's BioBuilding Workshop. Participants will personalize lecture and laboratory content to suit their educational settings and the pool of teachers they would like to train. Part I is required of all participants and will be held on Monday, July 30, and Tuesday, July 31, 2012.

Part II: Three days (Wednesday, August 1 – Friday, August 3) that are also required, but offers two options:

You can work with middle school teachers interested in adapting BioBuilder for middle school teaching and learning
OR
You can develop and videotape two classroom lessons (one lecture and one lab) using BioBuilder

If you're eager to teach other teachers in the BioBuilder curriculum, we hope you'll join us for this workshop. Attendees will receive lunch each day, parking validation and 67.5 PDPs. Attendees can then be certified as "Master BioBuilder Teachers" to carry out a BioBuilder Workshops of their own, a paid position.
How to reserve your spot?
Send a copy of your CV and a completed application to the following address:
Dr. Natalie Kuldell
Department of Biological Engineering, MIT
77 Mass Ave, 16-325
Cambridge, MA 02139
The questionnaire is online: here or can be downloaded: here
Applications are due March 16th, 2012 and applicants will be notified by April 2nd, 2012