IGEM:Peking/2007/Tao Yu
From OpenWetWare
Jump to navigation
Jump to search
Hi, everyone, I am Victor Tao[Tau] Yu[ju:]
Don't remember me? I am the last guy in our team's presentation. The following photo may help you to remember me!:)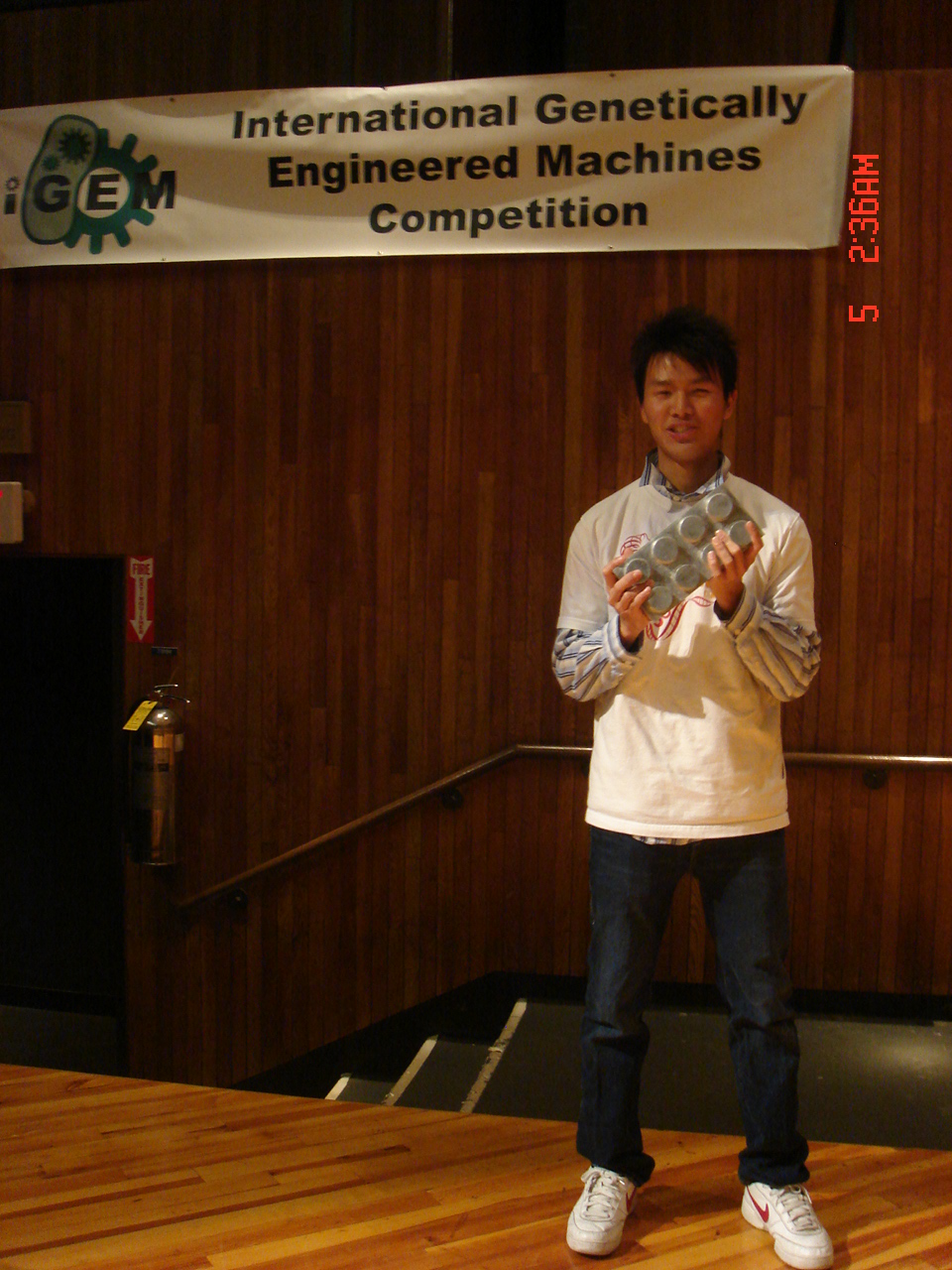 Key Administrator of PKU iGEM team, hop-count group.
In charge of the Lock & Key section.
Also the financial secretary of the team.

College of Life Sciences, 08'.
Major: Biology. Double Major: Economics.

E-mail to me: tao.yu.pku@gmail.com
MSN: sunny_yutao@msn.com
Facebook: Victor Tao Yu.
I am very happy to make friends with anyone who is willing to make friends with me!