Dapeng Wang
From OpenWetWare
Contact Info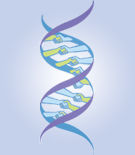 Dapeng Wang
Department of Plant Sciences, University of Oxford
Address: S Parks Rd, Oxford OX1 3RB
Email: wangdp123@gmail.com
Position
Feb. 2016-Present, Postdoctoral Research Assistant, Department of Plant Sciences, University of Oxford, Oxford, UK (With Prof. John Mackay)
Mar. 2014-Jan. 2016, Research Associate, UCL Cancer Institute, University College London (With Prof. Enver Tariq and Dr. Javier Herrero)
Jan. 2014-Feb. 2014, Associate Professor, Beijing Institute of Genomics, Chinese Academy of Sciences
Jul. 2011-Dec. 2013, Assistant Professor, Beijing Institute of Genomics, Chinese Academy of Sciences
Education
Sep. 2006-Jul. 2011, PhD, Genomics and Bioinformatics, Beijing Institute of Genomics, Chinese Academy of Sciences (With Prof. Jun Yu)
Sep. 2002-Jul. 2006, BS, Information and Computing Science, School of Mathematics and System Sciences, Shandong University
Research interests
Next generation sequencing
Molecular evolution
Bioinformatics
Database
Software
Publications
Under review or in preparation
22. Charlotta Böiers, Simon E. Richardson, Alya Zriwil, Virginia Turati, John Brown, Dapeng Wang, Javier Herrero, Stefan Karlsson, Andrew J. H. Smith, Sten Erik W Jacobsen and Tariq Enver. ETV6-RUNX1 Targets a Developmentally Restricted Embryonic Human B-myeloid Progenitor. In preparation.
21. Dapeng Wang*. ChIPwrapper: A highly-efficient wrapper for handling massive ChIP-Seq samples. In preparation.
20. Dapeng Wang*. hppRNA: A handy parameter-free pipeline for RNA-Seq analysis of numerous samples. Under review.
19. Dapeng Wang*. DLGP: A database for lineage-conserved and lineage-specific gene pairs in animal and plant genomes. Biochemical and Biophysical Research Communications 469 (2016) 542-545. PMID: 26697753
18. Dapeng Wang*, Jiayue Xu and Jun Yu. KGCAK: A K-mer based database for genome-wide phylogeny and complexity evaluation. Biology Direct 2015, 10:53. PMID: 26376976
17. Dapeng Wang* and Jun Yu. LCGserver: a webserver for exploring evolutionary trajectory of gene orders in a large number of genomes. OMICS: A Journal of Integrative Biology. 2015 Sep;19(9):574-7. PMID: 26258441
16. Dapeng Wang* and Jun Yu. Plastid-LCGbase: a collection of evolutionarily conserved plastid-associated gene pairs. Nucleic Acids Research. 2015 Jan;43(Database issue):D990-5. PMID: 25378306
15. Cristina Pina, Jose Teles, Cristina Fugazza, Gill May, Dapeng Wang, Yanping Guo, Shamit Soneji, John Brown, Patrik Eden, Mattias Ohlsson, Carsten Peterson and Tariq Enver. Single-cell network analysis identifies ddit3 as a nodal lineage regulator in hematopoiesis. Cell Reports 2015 Jun 16;11(10):1503-10. PMID: 26051941
14. Bin Xie, Dapeng Wang#, Yong Duan, Jun Yu, and Hongxing Lei. Functional networking of human divergently paired genes. PLoS ONE. 2013, 8(10): e78896. PMID: 24205343
13. Yunbo Li, Dapeng Wang#, Lei Wang, Jinhai Yu, Danhua Du, Ye Chen, Peng Gao, Duen-Mei Wang, Jun Yu, Feng Zhang, and Shuanglin Fu. Distinct genomic aberrations between low-grade and high-grade gliomas of Chinese patients. PLoS ONE. 2013, 8(2): e57168. PMID: 23451178 Highlighted in GenomeWeb Daily Scan
12. Dapeng Wang, Yan Xia, Xinna Li, Lixia Hou and Jun Yu. The Rice Genome Knowledgebase (RGKbase): an annotation database for rice comparative genomics and evolutionary biology. Nucleic Acids Research. 2013; 41: D1199-D1205. PMID: 23193278
11. Lei Wang, Xiaowei Zhang, Linlin Pan, Wanfei Liu, Dapeng Wang, Guangyu Zhang, Yuxin Yin, An Yin, ShangangJia, Xiaoguang Yu, Gaoyuan Sun, Songnian Hu, Ibrahim S. Al-Mssallem, and Jun Yu. A Large-scale gene discovery for the red palm weevil Rhynchophorus ferrugineus (Coleoptera: Curculionidae). Insect Science 2013, 20: 689–702. PMID: 23955844
10. Dapeng Wang, Yao Su, Xumin Wang, Hongxing Lei and Jun Yu. Transposon-Derived and Satellite-Derived Repetitive Sequences Play Distinct Functional Roles in Mammalian Intron Size Expansion. Evolutionary Bioinformatics 2012:8 301-319. PMID: 22807622
9. Dapeng Wang, Yubin Zhang, Zhonghua Fan, Guiming Liu and Jun Yu. LCGbase: A Comprehensive Database for Lineage-Based Co-regulated Genes. Evolutionary Bioinformatics 2012:8 39-46. PMID: 22267903
8. Dapeng Wang and Jun Yu. Both size and GC-content of minimal introns are selected in human populations. PLoS ONE 2011, 6(3): e17945. PMID: 21437290 Highlighted in GenomeWeb Daily Scan
7. Dapeng Wang, Fei Liu, Lei Wang, Shi Huang and Jun Yu. Nonsynonymous substitution rate (Ka) is a relatively consistent parameter for defining fast-evolving and slow-evolving protein-coding genes. Biology Direct 2011, 6:13. PMID: 21342519
6. Yan-Hui Zhao, Da-Peng Wang#, Li-Li Zhang, Feng Zhang, Duen-Mei Wang and Wei-Yuan Zhang. Genomic expression profiles of blood and placenta reveal significant immune-related pathways and categories in Chinese women with gestational diabetes mellitus. Diabetic Medicine 2011, 28: 237–246. PMID: 21219437
5. Feng Liu, Dapeng Wang#, Jianjun Fu, Gaoyuan Sun, Yubang Shen, Lingli Dong, Bing Zhang, Songnian Hu, and Jiale Li. Identification of immune-relevant genes by expressed sequence tag analysis of head kidney from grass carp (Ctenopharyngodon idella). Comparative Biochemistry and Physiology Part D: Genomics and Proteomics 2010, 5(2):116-23. PMID: 20403773
4. Dapeng Wang, Yubin Zhang, Zhang Zhang, Jiang Zhu, and Jun Yu. KaKs Calculator 2.0: a toolkit of incorperating gamma methods and sliding window strategies. Genomics Proteomics & Bioinformatics 2010, 8(1): 77-80. PMID: 20451164
3. Jiang Zhu, Fuhong He, Dapeng Wang, Kan Liu, Dawei Huang, Jingfa Xiao, Jiayan Wu, Songnian Hu, and Jun Yu. A novel role for minimal introns: routing mRNAs to the cytosol. PLoS ONE 2010, 5(4): e10144. PMID: 20419085
2. Dapeng Wang, Song Zhang, Fuhong He, Jiang Zhu, Songnian Hu, and Jun Yu. How do variable substitution rates influence the calculations of Ka and Ks? Genomics Proteomics & Bioinformatics 2009, 7(3): 116-127. PMID: 19944384
1. Da-Peng Wang, Hao-Lei Wan, Song Zhang, and Jun Yu. Gamma-MYN: a new algorithm for estimating Ka and Ks with consideration of variable substitution rates. Biology Direct 2009, 4:20. PMID: 19531225
Tools and Databases
Useful links