User:Sean C. Sleight
From OpenWetWare
Contact Info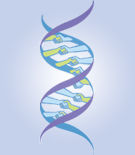 Sean C. Sleight
University of Washington
Dept. of Bioengineering
Seattle, WA 98195
I'm a postdoc in Herbert Sauro's lab at University of Washington. I have just started a synthetic biology project and will be an advisor for the UW iGEM 2008 team. Hopefully I will be able to contribute something here soon.
Education
2007, PhD, Michigan State University, Microbiology and Molecular Genetics
1999, BS, University of Arizona, Molecular and Cellular Biology
Research interests
Synthetic biology (standards, modular gene networks, stochasticity, feed-forward loops)
Evolution (using it as a friend of synthetic biology instead of an enemy)
Mutation rates under stress
Publications
S.C., N.S. Wigginton, and R.E. Lenski

Increased susceptibility to repeated freeze-thaw cycles in Escherichia coli following long-term evolution in a benign environment. 2006. BMC Evolutionary Biology 6: 104 [8 pp].




Sleight S.C. and R.E. Lenski Evolutionary adaptation to freeze-thaw-growth cycles in Escherichia coli. 2007. Physiological and Biochemical Zoology 80(4): 370-385.




Sleight S.C., C. Orlic, D. Schneider, and R.E. Lenski Genetic basis of evolutionary adaptation by Escherichia coli to stressful cycles of freezing, thawing and growth (submitted to Genetics).
Useful links