User:Jonathan Cline
From OpenWetWare
Contact Info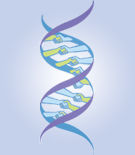 Jonathan Cline
88 Proof at [88 Proof]
Email me @ "jcline" at "ieee" dot "org"
Call my Mobile at (USA) +1-805-617-0223
For the past year I have been traveling though should return to home base of California & Texas, USA soon.
I am in the process of scoping a synth bio startup. I have an older profile on [LinkedIn] which shows some my professional engineering experience. I also have contributed to and published open source projects.
Education
lol. Steve Jobs dropped out of school.
Research interests
See my open wet ware notebook for project list: User:Jonathan_Cline/Notebook
Applied biological engineering, aka: getting bio products in people's hands to solve problems
Publications
Some publications of various types linked from my personal site, 88proof.com
Useful links