User:Stanley P. Gill
From OpenWetWare
I am a new member of OpenWetWare!
Contact Info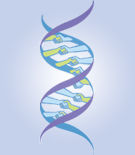 Stanley P. Gill
MIT
Alpha Delta Phi
Cambridge, MA
Currently a student in biological engineering and an undergraduate researcher in brain and cognitive sciences for Ki Goosens
Registration/Questionnaire: 20.109 Fall 2012
Last Name
Gill
First Name
Stanley
Preferred name
Stan
Course/Minor
20, Minor in 9 and 21F(Japanese)
Year of Graduation
2014
Telephone #
(310)292-2305
Email
sjgill AT mit DOT edu
Have you taken or are you taking...
20.320 (Cell Kinetics) Yes
7.05/5.07 (Biochemistry) Yes
7.06 (Cell Biology) No (taking it this spring)
5.310 (General Chemistry Lab) No (and probably not ever)

Do you have any experience culturing cells (mammalian, yeast or microbial)? No
Do you have any experience in molecular biology (electrophoresis, PCR, etc)? Yes, I have performed ELISAs
Please briefly describe any previous laboratory experience
I work in a brain and cognitive science lab with rats. The experiment is optimization of fear extinction; we look at different ways we can improve the fear extinction process by using different drugs and techniques as well as examining the changes to the paradigm when the rats are put under chronic stress
Please briefly describe any previous technical communication experience you have
I wrote 3 UROP proposals that got approved (1 for credit, 2 for direct funding)
I gave a final presentation on biomechanics of neurofilaments for 20.310 last semester
Anything else you would like us to know?
I'm colorblind.
Education
2014, BS, MIT, Biological Engineering
Research interests
Interest 1: 20.109(F12) Pre-Proposal: Antibody-based Regulation of Resistin Levels through a Synthetic Circuit Injected via Vector Immunoprophylaxis
Interest 2
Interest 3
Useful links