User:Nikos Tsakirpaloglou
From OpenWetWare
I am a new member of OpenWetWare!
Contact Info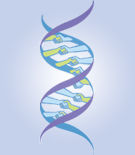 Nikos K. Tsakirpaloglou
School of Biology
Devonshire building
Newcastle University
NE1 7RU, United Kingdom
.
Education
2009 (expected year for submission), PhD in Plant Molecular Biology, School of Biology, Newcastle University, UK.
2005, MSc in Integrated Pest Management (IPM), Schoolof Biology, Newcastle University, UK.
2004, BSc in Crop Protection, School of Agriculture, Aristotle University, Thessaloniki, Greece.

Currently, I have been awarded the R.B. Cooke studentship from the [School of Biology], [Newcastle University], UK. The main aim of my research is to address fundamental questions concerning the importance of the cis-acting regulatory elements (CAREs) in plant molecular biology, under the supervision of [Dr. Ajay Kohli] & [Prof. AMR Gatehouse]. In particular, I will try to identify CAREs in genes implicated in hybrid vigor (i.e. redox genes) and to correlate their expression patterns to the presence or absence of the cis-regulatory motifs. As model organism rice (Oryza sativa) will be used. Both in silico and in vitro approaches will be undertaken during the project to address these questions.
Publications
pmid=
pmid=

leave a comment about a paper here

isbn=
Useful links