User:Mathieu Hautefeuille
From OpenWetWare
I am a new member of OpenWetWare!
Contact Info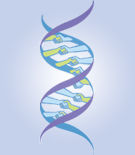 Mathieu Hautefeuille
Universidad Nacional Autónoma de México, Facultad de Ciencias
Circuito Exterior S/N, Ciudad Universitaria
Del. Coyoacán, CP04510
México, Distrito Federal, Mexico
LinkedIn: ​//http://mx.linkedin.com/in/mathautefeuille
I work in the Lasers Lab at the School of Science, Universidad Nacional Autónoma de México. I learned about OpenWetWare from from DIYbio google group, and I've joined because we are now in the process of organizing a multidisciplinary teamwork in biomedical physics and engineering for research in biology and medicine. The team consists of people from different institutions and very different backgrounds who would like to share docs, protocols and results with a common platform with more features than just a cloud.
Education
2009, PhD, University College Cork/Tyndall National Institute
2005, M.Sc. (Eng), Institut National Polytechnique de Grenoble
2004, B.Eng., Institut National Polytechnique de Grenoble
Research interests
Microfabrication
Photonics
Biotechnology: Tissue engineering, Biosensors & Lab on a chip
Publications
L. Cabriales, M. Hautefeuille*, G. Fernández, V. Velázquez, M. Grether, E. López-Moreno, "Rapid fabrication of on-demand high-resolution optical masks with a CD–DVD pickup unit," Appl. Opt. 53, 1802-1807 (2014).
M. Hautefeuille*, L. Cabriales, R. Pimentel-Domínguez, V. Velázquez, J. Hernández-Cordero, L. Oropeza-Ramos, M. Rivera, M.P. Carreón-Castro, M. Grether, E. López-Moreno, "New perspectives in direct PDMS microfabrication using a CD-DVD laser", Lab Chip, 2013, 13 (24), 4848 - 4854.
R. Pimentel-Domínguez, F.M. Sánchez-Arévalo, M. Hautefeuille and J. Hernández-Cordero*, "Laser Induced Deformation in PDMS Membranes with Embedded Carbon Nanopowder", Smart Materials and Structures, 22(3) 037001, (2013).
M. Hautefeuille*, A.K. Jimenez-Zenteno, K. Hess-Frieling, P. Perez-Alcazar, V. Velazquez, M. Grether-Gonzalez, E. Lopez-Moreno, "Utilization of a digital-versatile-disc pickup head for benchtop laser microfabrication", Applied Optics, vol. 51, 8, pp. 1171–1177 (2012).
M. Hautefeuille*, B. O'Flynn, F. Peters and C. O'Mahony, "Development of a MEMS-based Multisensor Platform for Environmental Monitoring", Micromachines, 2011, 2(4), 410-430.
M. Hautefeuille*, J.G. Lopez Cortes, M.C. Ortega Alfaro, M.P. Carreon Castro, V. Velazquez, "Note: Fabrication of a simple versatile micro-positioning setup for automated soft lithography", Review of Scientific Instruments, 82, 116104 (2011).
M. Hautefeuille, B. O'Flynn, F. Peters and C. O'Mahony*, "Miniaturised multi-MEMS sensor development", Journal of Microelectronics Reliability, vol.49, no.6, pp.621-626, June 2009.
M. Hautefeuille*, C. O'Mahony, B. O'Flynn, K. Khalfi and F. Peters, "A MEMS-based Wireless Multisensor Module for Environmental Monitoring", Journal of Microelectronics Reliability, Vol.48, No.6, pp. 906-910, June 2008.
Handbook of MEMS for wireless and mobile applications. Chapter 19 [Editor: Prof Deepak Uttamchandani (University of Strathclyde, UK)]
Useful links