User:Mariam A. El-Magbri
From OpenWetWare
I am a new member of OpenWetWare!
Contact Info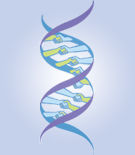 Mariam A. El-Magbri
American University
Washington, DC. 20016
mariam.e.magbri@gmail.com
I have worked at the Department of Chemistry at American University conducting research for the study of magnetite nano particles encapsulated in bovine hemoglobin mircogels. I learned several research techniques from Professor Matthew Hartings at the American University. I also learned how to synthesis magnetite particles with iron oxide and protein gels, and manufacture the nano particles to a uniform shape and size. I joined this project because I wanted to assist in finding the rate of target drug delivery for MRI and cancer patients. I've joined OpenWetWare to connect with other peers and share information about my findings and procedures. I am highly interested in working on different areas of scientific research projects and I feel as if this would be a great source.
Education
2016, Bachelors of Science in Biology, Bachelors of Science in Public Health, American University
Research interests
Target drug delivery
Maternal and Child Health
Nutrition
Publications
Biology Macromolecules Manuscript: "Protein-based Microgels Containing Magnetic Iron Oxide Nanoparticles" Manuscript ID: bm-2015-011802.
Useful links
Find information regarding magnetite project here: http://openwetware.org/wiki/Consensus_template