User:Kwabena O. Duedu
From OpenWetWare
I am a new member of OpenWetWare!
Contact Info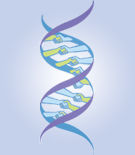 Kwabena O. Duedu
Department of Biomedical Sciences
University of Health and Allied Sciences
PMB 31
Ho, Ghana
Education
2015 (Expected), PhD, Institute of Cell Biology, University of Edinburgh
2011, MPhil, University of Ghana Medical School
2008, BSc, School of Allied Health Sciences, University of Ghana
Research interests
1. Microbiome and microbial engineering
Microbiome and Disease: My lab is interested understanding the relationships between human and animal microbiome and disease. We're presently studying gut microbiota and diabetes as well as microbial communities in the vegetable food chain.
Smart bugs: We're using synthetic biology approaches to engineer microbes (bacteria) for sensing various forms of deficiencies in the body (particularly mucosal surfaces) and provision of remedies. Our interests in this area include engineering smart bugs for sensing reduced insulin levels and producing insulin. We're also interested in approaches for delivering peptide drugs and vaccines by smart bugs.
Microbiome, nutrition and probiotics: We are currently interested in interactions between infection and nutrition. Malnutrition is a major cause of immunodeficiency worldwide and we're interested in studying the pathogenesis of this condition. Parasitic infections lead to micronutrient deficiencies which also lead to effects such as intellectual impairment, poor growth and increased susceptibility to infections. In collaboration with our clinician colleagues, we're interested in studies on the role of malnutrition in paediatric infections and how treatment can be improved by appropriate nutrition therapies. We're studying inflammatory responses that predict metabolic imbalances. We're also studying antibody responses to infection and seeking ways to boost immune response via improving nutrition and absorption.
2. Biomarkers and disease diagnosis
We interested in identifying biomarkers that can effectively diagnose and monitor diseases. Particularly we're interested in developing cheap enzyme immunoassays for various tropical infectious diseases for use in resource-limited settings.
3. Neglected Tropical Diseases
Our interest with NTDs include molecular epidemiology and pathogen genomics. We are studying disease transmission patterns between humans and animals. We're also interested in understanding the evolution of NTDs and developing surveillance systems to contain them.
Publications
Research articles and book chapters
French CE, Horsfall L, Barnard DK, Duedu K, Fletcher E, Joshi N, Kane SD, Lakhundi SS, Liu CK, Oltmanns J, Radford D, Salinas A, White J and Elfick A. Beyond Genetic Engineering: Technical Capabilities in the Application Fields of Biocatalysis and Biosensors. In Synthetic Biology. Edited by Giese B, Pade C, Wigger H, von Gleich A: Springer International Publishing; 2015:113-137.
Duedu KO, Yarnie EA, Tetteh-Quarcoo PB, Attah SK, Donkor ES and Ayeh-Kumi PF. A comparative survey of the prevalence of human parasites found in fresh vegetables sold in supermarkets and open-aired markets in Accra, Ghana. BMC Research Notes 2014, 7:836 DOI:10.1186/1756-0500-7-836. PMCID=PMC4253987
Ayeh-Kumi PF, Tetteh-Quarcoo PB, Duedu KO, Obeng AS, Addo-Osafo K, Mortu S and Asmah RH. A survey of pathogens associated with Cyperus esculentus L (tiger nuts) tubers sold in a sub-Saharan African city. BMC Research Notes 2014, 7:343 DOI:10.1186/1756-0500-7-343. PMCID=PMC4071804
Tetteh-Quarcoo PB, Sampane-Donkor E, Attah SK, Duedu KO, Afutu E, Boamah I, Olu-Taiwo M, Ayeh-Kumi PF. Microbial carriage of cockroaches at a tertiary hospital in Ghana: Public health implications. Env. Health Insights 2013, 7:59-66 DOI: 10.4137/EHI.S12820. PMCID=PMC3795528
Duedu KO, Sagoe KWC, Ayeh-Kumi PF, Affrim RB, Adiku T. The effects of co-infection with human parvovirus B19 and Plasmodium falciparum on type and degree of anaemia in Ghanaian children. Asian Pac. J. Trop. Biomed. 2013, 3(2): 129-139 DOI: 10.1016/S2221-1691(13)60037-4. PMCID=PMC3627173
Duedu KO, Hayford AA and Sagoe KW. Misclassification of recent HIV-1 seroconversion in sub-Saharan Africa using the sensitive/less sensitive technique. Virology Journal 2011, 8:176. DOI: 10.1186/1743-422X-8-176. PMCID=PMC3083366
Ayeh-Kumi PF, Nti SA, Duedu KO, Addo-Osafo K, Obeng AS, Mortu S, Manu CS, Kwakye-Nuako G, Tetteh-Quarcoo PB, Asmah, RH, Obeng Nkrumah N. Intestinal Parasitosis among pregnant women in Accra, Ghana. Ghana J Allied Health Sciences 2009, 3(1):9-14
Accepted Manuscripts
Kwabena O. Duedu, Eric Peprah, Isaac A. Baidoo, Patrick F. Ayeh-Kumi. Prevalence of intestinal parasites and association with malnutrition at a Ghanaian orphanage. Human Parasitic Diseases (Submission ID number 30059) - Accepted 22.06.2015
Conference and Symposium Abstracts and Presentations
Kwabena O. Duedu. Applications of Synthetic Biology to the design fusion proteins and secretion as tools for improved bioconversion of cellulosic biomass. Oral Presentation at the Institutes of Cell Biology and Structural Molecular Biology Symposium 2014. 15th December, 2014, Royal College of Physicians Edinburgh.
Kwabena O Duedu, Eugene K.A. Fletcher and Christopher E. French. An endoglucanase-exoglucanase fusion protein improves degradation of cellulosic biomass. Poster presented at the 114th General meeting of the American Society of Microbiology. May 2014 (gm.asm.org). DOI: 10.13140/2.1.3586.5280
Biney EE, Mills-Pappoe W, Duedu KO, Amanfo S., Owusu-Bediako IO, Teesdale S, and Benevente L. Quality Assurance of Laboratory Diagnosis of Malaria in Ghana: Insights from Outreach Training and Support Supervision (OTSS) 2009-2011. Presented at the 7th Annual National Delegates Congress of the Ghana Association of Biomedical Laboratory Scientists, December 14 – 15, 2011, Accra, Ghana (Poster Presentation). DOI: 10.13140/2.1.2453.5044
Duedu KO, Sagoe KW, Ayeh-Kumi PF, Affrim RB, Adiku TK and Mingle JAA. The effects of co-infection with human parvovirus B19 and Plasmodium falciparum on type and degree of anaemia in Ghanaian children. 5th Annual Scientific Conference, College of Health Sciences, University of Ghana. September 21-23 2010, Accra, Ghana. Abstract No. 005:p. 24 (Oral Presenter).
Sagoe KWC, Adjei AA, Ziga F, Seshi M, Duedu KO, Adiku TK, Lartey M, Mingle JAA, Arens MQ (2010). Presence of Human immunodeficiency virus type I drug resistance mutations in treatment of naïve patients and the national HIV/AIDS control program. 4th Annual Scientific Conference, College of Health Sciences, University of Ghana. September 22-24 2010, Accra, Ghana. Abstract No. 007:p. 21. DOI: 10.13140/2.1.4026.3688
Sakyi H, Duedu KO, Martin-Odoom A, Sagoe KWC (2010). Very low prevalence of Human T.cell lymphotropic viruses type I and II (HTLV-I/II) among treatment naïve HIV infected patients at the Korle-Bu Teaching Hospital, Accra. 4th Annual Scientific Conference, College of Health Sciences, University of Ghana. September 22-24 2010, Accra, Ghana. Abstract No. 021:p. 15. DOI: 10.13140/2.1.4812.8004
Wilson E, Duedu KO, Martin-Odoom A, Sagoe KWC (2010). Prevalence of past and ongoing rubella infections among non-vaccinated adolescent and adult Ghanaian females. 4th Annual Scientific Conference, College of Health Sciences, University of Ghana. September 22-24 2010, Accra, Ghana. Abstract No. 001:p. 14. DOI: 10.13140/2.1.1929.2167
Amoah-Barnie P, Duedu KO, Asmah RH, Damanka S, Anning KG, Adiku TK (2010). Likely reassortment of rotaviruses in communities where human and animal closely together in Accra, Ghana. 4th Annual Scientific Conference, College of Health Sciences, University of Ghana. September 22-24 2010, Accra, Ghana. Abstract No. 034:p. 48. DOI: 10.13140/RG.2.1.2953.2321
Yemoh BY, Duedu KO, Martin-Odoom A, Sagoe KWC (2010). Evaluation of a commercial rapid test used for determining antibodies and antigens to Hepatitis B Virus. 4th Annual Scientific Conference, College of Health Sciences, University of Ghana. September 22-24 2010, Accra, Ghana. Abstract No. 020:p. 34
Duedu KO, Ansah J, Bekoe V, Adukpo R, Biney E, Narter-Olaga EG, Sagoe KWC (2009). Use of a modified rapid test to determine recent human immunodeficiency virus (HIV) seroconversion among blood donors in a resource-limited setting. 2nd Ghana Biomedical Convention, August 12th-14th 2009, Accra, Ghana. Book of Abstracts p.31 (Oral Presenter)
Duedu KO, Enworenu-Laryea C, Sagoe KWC (2009). Immunogenetic epidemiology of human Erythrovirus B19 among sickle cell and hospitalized anaemia children at the Korle-Bu Teaching Hospital, Accra, Ghana. Ghana Biomed 2009, August 12th-14th 2009, Accra, Ghana. Book of Abstracts p.59
Useful links