User:Kellin D. Krick
From OpenWetWare
Contact Info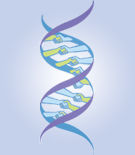 Kellin D. Krick
Biomedical Engineering, PhD Candidate
Johns Hopkins University
5001 Smith Building, 400 North Broadway, Baltimore, Maryland 21287
I work in the Mao Lab at Johns Hopkins University.
Education
2015, PhD, Biomedical Engineering, Johns Hopkins University
2010, BS, Biomedical Engineering, University of Minnesota
Research interests
Nerve regeneration
Personalized/regenerative medicine
Cancer therapeutics
Publications
Krick K, Tammia M, Martin R, Höke A, and Mao HQ. Signaling cue presentation and cell delivery to promote nerve regeneration. Curr Opin Biotechnol. 2011 Oct;22(5):741-6.

DOI:

10.1016/j.copbio.2011.04.002 |

Review paper about biochemical and cell-based techniques for promoting nerve regeneration.
Useful links