User:Jitesh Dundas
From OpenWetWare
I am a new member of OpenWetWare!
Contact Info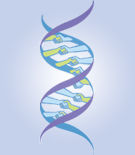 Jitesh Dundas
Scientist( and Partner), Non-Profit Organization ( Name kept confidential. Available on email request).
Row House-6, Opp. Ambo Vihar, Tirupati Nagar-II,
Off. Unitech Road, Virar(w), Thane-401303,
Maharashtra,India *Address 2
Email : jbdundas@gmail.com
I also work in the volunteer capacity at the Dept of Biosciences ( Prof. Sanjeeva Srivastava's Proteomics lab) at the Indian Institute of Technology-Mumbai. I learned about OpenWetWare from google, and I've joined because To discuss and share my research interests; if possible meet and create new colloborations in research.
Education
2007, MCA, University of Pune, India
2004, BCA, Sardar Patel University, India
Research interests
Systems Genetics (Special Interests in Cancer)
Artificial Intelligence / Machine Learning
For a more detailed view of my research interests and publications, please visit my lab page :- | The Jitesh Dundas Lab
Current Project :- http://openwetware.org/wiki/Jitesh_Dundas_Lab:Notebook/The_Human_Brain_Simulation_Project

Publications
Jitesh Dundas.Law of Connectivity in Machine Learning. International Journal of Simulation- Systems, Science and Technology - IJSSST (URL:- http://www.ijssst.info/ ). Vol. 11, No. 5. Dec 2010. (ISSN: 1473-804 x Online) and (ISSN: 1473-8031 Print). UK.
Jitesh Dundas and David Chik. IBSEAD: - A Self-Evolving Self-Obsessed Learning Algorithm for Machine Learning. IJCSET (URL:- http://ijcset.excelingtech.co.uk/ ). Volume 1. Issue 4. No 48. December, 2010.
Automaton Based Detection Of Affected Cells In A 3-Dimensional Biological System.Jitesh B. Dundas.Accepted. Journal of Computer Science & Systems Biology (http://www.omicsonline.com/AboutJCSB.php). Nov 2010. Omics Publications Group.
Automaton Based Detection Of Affected Cells In A 3-Dimensional Biological System.Jitesh B. Dundas.Biofrontiers Journal.Volume 1, Issue 1, September 2009.Online:-http://biofrontiers.org/vol1/Jitesh-Biofrontiers-Vol1-Issue1-1-11.pdf
Understanding Code Patterns-Analysis,Measurement & Interpretation. Jitesh Dundas. International Journal of Computer and Electrical Engineering, Vol. 1, No. 1, April 2009 1793-8198. Online:-www.ijcee.org/papers/008.pdf.
Useful links