User:Etienne Kornobis
From OpenWetWare
Contact Info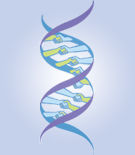 Etienne Kornobis
Department of Biology
Askja, Sturlugata 7
101 Reykjavik, Iceland.
I work as a graduate student in the Department of Biology at the University of Iceland (Reykjavik). I learned about OpenWetWare by googling, and I've joined to try to develop the Linux and Open softwares resources, especially for population genetics use.
Education
20??, PhD, still in progress, supervised by Snæbjörn Pálsson (ICELAND)
2007, MS, Universités de Lille et de Montpellier (FRANCE)
2005, BS, Université des Sciences et Technologies de Lille (FRANCE)
Research interests
Population genetics and Phylogeography
Influence of climatic variations on species repartition and diversity
Extrem environment survival
Publications
Useful links