User:Dr. Janet Midega
From OpenWetWare
Contact Info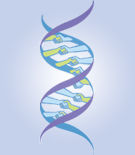 Dr. Janet Midega
Imperial College, London
Immunogenomics Lab
South Kensington Campus
London, United Kingdom
I work in the Kafatos/Christophides lab at Imperial College, London.
Education
2006 Ph.D Zoology, University of Ghana
2002 MPhil. Entomology, University of Ghana
1999 BSc, Biochemistry/Zoology, Kenyatta University
Research interests
I am interested in Research on the Population Biology and Ecology of Anopheles mosquitoes, vector-parasite interactions, vector immunity to Plasmodium infection, insecticide resistance and the population genomics of malaria vectors in Sub-Saharan Africa. I am also interested in work that explores how our knowledge of these subjects can be applied in the development of novel tools and interventions for the control of disease vectors in the natural environment.
Publications
Publications
J. T. Midega, J. Nzovu, S. Kahindi, R. C. Sang and C. Mbogo (2006) Application of the pupal/demographic survey methodology to identify the key container habitats of Aedes aegypti (L.) in Malindi district, Kenya. Annals of Tropical Medicine and Parasitology, Vol 100, Supplement No. 1, S61 –S72.
Janet T. Midega, Charles M. Mbogo, Henry Mwambi, Michael D. Wilson, Guiyun Yan, Gordon Ojwang, Joseph M. Mwangangi, Joseph G. Nzovu, John I. Githure and John C. Beier (2007) Estimating Dispersal and Survival of Anopheles gambiae and Anopheles funestus along the Kenyan coast by Using Mark-Release-Recapture Methods. Journal of Medical Entomology, Volume 44, Number 6, November 2007, pp. 923-929.
Samuel C. Kahindi, Janet T. Midega, Joseph M. Mwangangi, Lydiah W. Kibe, Joseph Nzovu, Peter Luethy, John Githure and Charles M. Mbogo (2008). Efficacy of Vectobac DT and Culinex combi against mosquito larvae in unused swimming pools in Malindi, Kenya. Journal of the American Mosquito Control Association, 24(4):538–54.
W. Tun Lin, A. Lenhart, V. S. Nam, E. Rebollar-Te´ llez, A. C. Morrison, P. Barbazan, M. Cote, J. Midega, F. Sanchez, P. Manrique-Said, A. Kroeger, M. B. Nathan, F. Meheus, and M. Petzold (2009) Reducing costs and operational constraints of dengue vector control by targeting productive breeding places: a multi-country non-inferiority cluster randomized trial. Tropical Medicine and International Health, 14(10): 1–11.
Janet T. Midega, Ephantus J. Muturi, Frederick N. Baliraine, Charles M. Mbogo,John Githure, John C. Beier, Guiyun Yan (2010). The population structure of Anopheles gambiae along the Kenyan Coast. Acta Tropica, Volume 114, Issue 2, May 2010, Pages 103-108
Useful links