User:Daniel A. M. M. Silvestre
From OpenWetWare
I am a new member of OpenWetWare!
Contact Info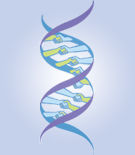 Daniel A. M. M. Silvestre
LIM01/HCFMUSP
Sala 1349, Dept. de Patologia, Ar. Dr. Arnaldo, 455
São Paulo, SP, Brazil.
I work at the Medical Informatics Laboratory at Hospital das Clínicas da Universidade de São Paulo, the largest medical facility in Latin America. I learned about OpenWetWare from mashing up synthetic biology resources, and I've joined because my work is totally related to bionformatics/synthetic biology. I spent most of my day simulating molecular biology/population genetics experiments, mainly aimed at viral populations. So, I have large colections of protocols, experimental designs and related. By the way, I'm fluent in the omics jargon and surely can help OOW to be a better place. Right now, I'm writing down my Ph. D. thesis, so don't expect important additions so soon.
Education
2009, PhD, Instituto de Física de São Carlos
2006, MS, Insituto de Física de São Carlos
2004, BS, Universidade Federal de São Carlos
Research interests
Primary interests
Molecular Evolution
Formal Evolutionary Theory
Secondary Interests
Virology
Bioinformatics
Biological Physics
Publications
=17677100 Preservation of information in a prebiotic package model. Silvestre DA, Fontanari JF.
=18358494 Package models and the information crisis of prebiotic evolution. Silvestre DA, Fontanari JF.
=18694761 The information capacity of hypercycles. Silvestre DA, Fontanari JF.
Useful links